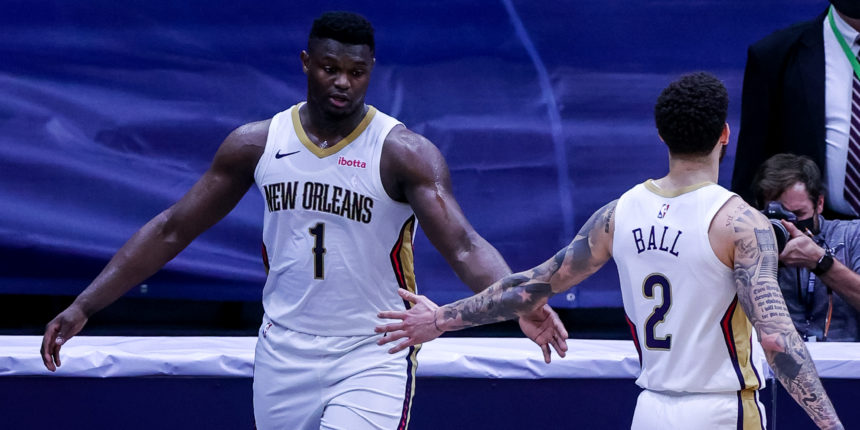 Inside the Pelicans' development: Reflecting on my first year as an NBA coach
After a 13-year NBA career, Corey Brewer made the transition to coaching last offseason when he joined the New Orleans Pelicans as a player development coach. He wrote this article about his first season as an NBA coach and his work with the Pelicans' young core.
I wasn't quite ready for my playing career to be over just yet, but when I was presented with the opportunity to join Stan Van Gundy's staff as a player development coach for the New Orleans Pelicans last offseason, it was too good of an opportunity to pass up. I always wanted to become a coach and I never imagined I'd get to cut my teeth in New Orleans, but here I am.
After my first season, I've learned quite a bit. I consider myself lucky to have the opportunity to learn from Stan, who's a master of detail. I played 13 years in the league and had some outstanding coaches — Kevin McHale, George Karl, Rick Adelman and Mike D'Antoni, to name a few. I've learned so much from each of them and have been able to blend their teachings with what I've learned from Stan. And I can tell you, it takes a lot of hard work and commitment to be an effective head coach in this league.
In New Orleans, we have such a talented group of young players, the sky is truly the limit. Even though this is my first season on a coaching staff, I know that 2020-21 was unlike any we've seen before. As a player, I looked at practice as an opportunity to work with my coaches and learn my teammates' tendencies The practice time was definitely limited this season.
Funny thing is, though, I actually played with a few of our players, and since they were my former teammates, I think it gave me an advantage. I played with Brandon Ingram, Lonzo Ball and Josh Hart in Los Angeles and with Steven Adams in Oklahoma City. The trust and familiarity with those guys is already there, so that definitely helped.
Being around Zion Williamson helped, too. It's hard to not be excited when you're around someone like him. You can't truly appreciate him unless you're around him every day. He's just incredible.
As for the rest of the guys, B.I. is a budding All-Star, Lonzo just had his best season and Josh is getting better every single day. Nickeil Alexander-Walker, Kira Lewis Jr. and Jaxson Hayes are going to have long, productive futures in this league. With all of these guys, I'm so happy to be able to play a small part in their success.
As a player development coach, I've worked with these players and tried to help them reach their full potential. In all facets of their game, the goal is to go from being "okay" or "good" to "excellent," and that's true whether you're talking about shooting, passing or ball-handling.
Improvement requires a lot of work during the season as well as in the offseason. So we're just taking it one day at a time and trying to be the best that we can be. We've made some great progress.
***
Zion Williamson
Zion truly puts the work in. He's been working on his shot a lot and is so diligent; he really goes hard. He's already so great at attacking the basket and being physical, so the next step for him is to add some midrange and continue to develop his three-point shooting. If he's able to become consistent out there, it'll open up things for him and his teammates. It'll also make him literally unstoppable.
What's incredible about him is the fact that even though he's been getting so much attention for so long, he's so humble. He really wants to be a great player and is really willing to put in the work. If you didn't know him, there's no way you'd ever know that he's been a household name for so long.
You can tell that he's not satisfied with where he's been or what he's achieved. He approaches his career as if it's just beginning, and that's so refreshing. His positive attitude along with his unprecedented combination of size and athleticism is scary.
He's one of one. I've never see anything like him. But the best part is that you know he's not satisfied.
Brandon Ingram
Brandon gets better each game. He's only 23 years old, and his focus for a young player is incredible. Along with Zion, they're going to make New Orleans a force to be reckoned with for years to come. Brandon himself is going to be one of the top players in this league for a long, long time. What's been most reassuring about him is that even though he's been getting individual attention and accolades, his focus is always about what he needs to improve on to make the team better.
At the end of the day, he knows that in order for the team to get to the next level, he needs to continue to improve, and that's his priority. We've been working with him on making quicker decisions, getting to his spots and learning how to counter the looks that defenses are giving him. He's not a secret anymore; other teams are building defensive gameplans around him and his ability to adjust and learn how to read coverages is really what's going to help him remain productive and help the team compete every night.
He and Zion give us a one-two punch of young All-Stars that a lot of teams don't have. We're grateful for that.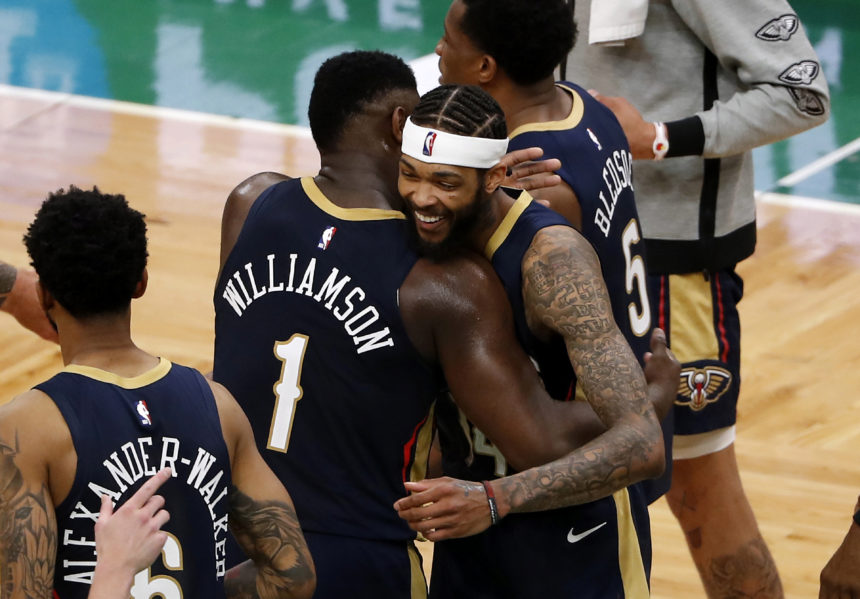 Lonzo Ball
If there's one thing that everyone has been wanting Lonzo to do, it's shoot more. His shot has come such a long way, and assistant coach Fred Vinson is especially proud since he's been working on it with 'Zo so much. The improvement has been amazing. Whenever I talk to Lonzo, the main thing I tell him is to be more aggressive and keep opposing defenses honest. He has all the tools to be an effective scorer in the league, but he's such a willing passer that sometimes he comes across as being a little passive.
This past season, he took a major step forward, though, not only with his shot, but also his ability to play at different speeds and see the floor. He's a budding floor general.
At the end of the day, the more aggressive Lonzo is, the more aggressive the team is and that's a net-positive for us. His game fits so perfectly with Zion and B.I. that, with those three, we have a chance to be a really good team. It's exciting!
I had the opportunity to play with Lonzo in Los Angeles and his shot has come such a long way since then. He plays the game at his own pace and doesn't really force anything; it's just a matter of balancing his patience with some aggression, but overall, he has all the qualities of a truly great point guard.
Nickeil Alexander-Walker
Nickeil is going to be a big-time scoring guard in the league for years to come. He doesn't really get the same kind of attention as some of our other players, but he's gonna get there, trust me. He has a lot of stuff in his game, and even though he's still figuring out his strengths, he's going to be a dangerous, dangerous player.
Earlier this season, he scored 37 points against the Clippers in Los Angeles, so you can see the potential. He's had some other big games, too, so you know his future is bright. Even right now, he has a good midrange game, and once his finishing gets better, he is going to be really tough to stop.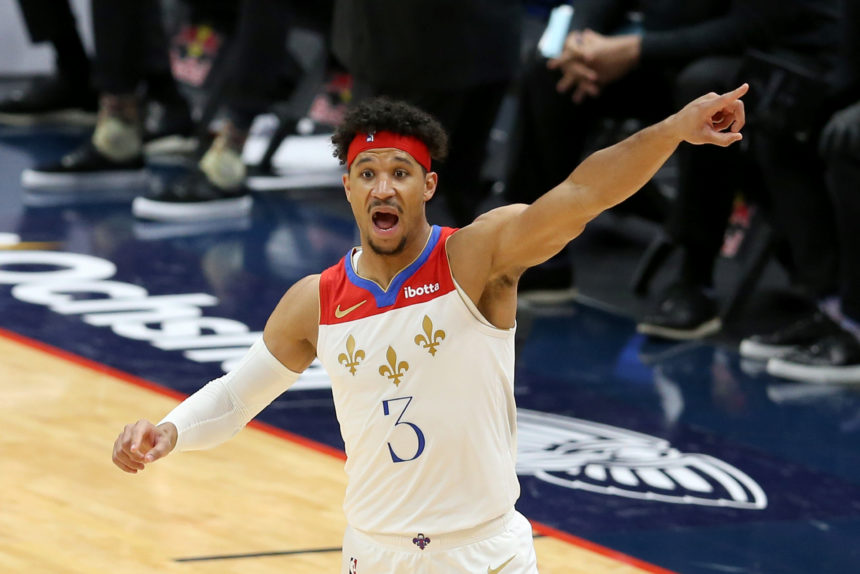 Josh Hart
I've watched a lot of film with Josh, and like B.I. and Lonzo, I played with him in L.A.
When you're playing with Brandon and Zion, you've gotta be able to move off the ball and be a good cutter, because they just attract so much attention. I think that's the main thing that will help him get some easy buckets for us, and that's what most of our film studies have focused on.
Josh is probably the best rebounding guard in the NBA today and his jumpshot is getting better every day. He's been incredibly receptive to the pointers we give him on both ends of the court, and defensively, he can effectively guard 1-4. He's also a good ball-handler and, overall, a very versatile player. He can literally go to any team in the league and be super effective, but I'm happy we have him.
Kira Lewis Jr.
Kira is one of the fastest guys I have ever seen. His speed is elite. At this point, he's still trying to learn the game a bit more and learn how to slow down while maintaining his aggression, and it's a process. We know he can get to wherever he wants on the floor, and that's something that's going to help him have a productive career in the league, but he has to get better at reading situations.
In terms of his shooting, he's improved quite a bit, and once he puts it all together, he's going to be really tough.
In some ways, he reminds me of young point guards like John Wall and Derrick Rose. When they first came into the league, they would rely on their speed more than anything else, and even though that's a dangerous weapon, you've gotta have other assets in your game. Kira understands that. I will say that this year has been so tough for rookies because there wasn't much practice time. Learning in games is tough, so I give him a lot of credit for the strides he's made.
Jaxson Hayes
Jaxson is an elite athlete, especially for someone with his size. He's just 20 years old and I think the main thing for him is to get stronger. Steven Adams' arrival has taken some of his minutes away, but he has continued to work hard and he has all the tools necessary to be a difference-maker for our team.
***
One thing I learned very quickly is how hard coaches have to work. It's literally around the clock. In New Orleans, we have individual development plans for each of our players where we give specific things to work on. That obviously requires us to spend a lot of time watching their game film to properly analyze their strengths and weaknesses. We have to know each player's game intimately in order to help them.
It's funny how after 13 years, I became a rookie again. I've learned firsthand that coaching is no joke, but I'm so thankful to be part of an organization that has such a bright future.
One year down, hopefully, many more to go.