It's fair to say that New Orleans Pelicans forward Zion Williamson hasn't had the ideal start to his young NBA career.
Playing in just 114 games across four seasons, injuries have kept Williamson from solidifying himself as a top player in the NBA. However, when healthy, Zion has produced at a high level and his play has certainly silenced any doubts about his long-term potential.
During the 2020-21 season – just his second year in the league – Williamson averaged 27 points on 61.1% from the field, setting the NBA record for highest points-per-game total for a player shooting above 60% from the field. The 6-foot-7 forward averaged 20.3 points in the paint that year, the most since 7-foot-1 center Shaquille O'Neal in 2000 (when O'Neal won the NBA's MVP award). Williamson also led the league in layups with 441, which was 170 more than the next-closest player (Giannis Antetokounmpo).
Last season, after only playing in 29 games, Williamson was named an All-Star starter after averaging 26.0 points, 7.0 rebounds and 4.6 assists per game.
Zion's issues clearly are not about his production on the court, but rather how to keep him there.
That terrific sophomore season was cut short due to a fractured thumb, and then Zion missed the following season with a Jones fracture in his right foot. While Williamson was voted an All-Star starter last year, a hamstring injury kept him out of the All-Star game and then caused him to miss the remainder of the season.
Williamson's injury history is concerning as is, but these long stints spent recovering have also brought skepticism. Questions have surfaced about Williamson's weight, with reports back in 2021 suggesting that Zion was over 300 pounds. Other reports suggested that Williamson was not taking his weight control seriously.
In fact, the Pelicans even added weight-related stipulations to his five-year, $193 million max contract. Williamson has periodic weigh-ins and "the sum of his weight and body fat percentage must be below 295," according to Christian Clark of NOLA.com. If this number is above 295, the team can reduce his guaranteed money.
Williamson recently spoke out to Gilbert Arenas about his struggles with proper dieting on "Gil's Arena."
"There are times when I will say, 'Man, that sh*t hard. It's hard, man... Feeling like all the money in the world [won't help], man. It is hard," Williamson said. "But I'm at that point now where, because of certain things, I'm putting back wisdom around me – a bunch of, I don't want to say 'older' [people] because they take offense to it, but I'm just putting people around me with wisdom, who put me on game to certain things and just go from there."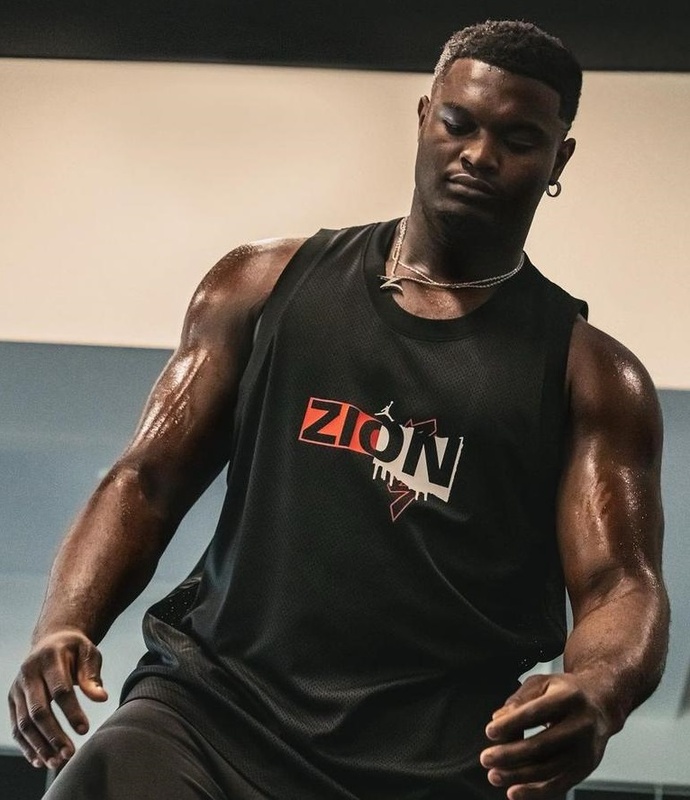 With the former No. 1 overall pick looking to be in incredible shape based on recent photos from his offseason workouts, the league may be at Williamson's mercy once again. Zion's dominant play last year led the Pelicans to the top seed in the Western Conference for some time in December.
If he is truly as healthy and in shape as he looks, this could be the year the league must finally acknowledge Zion Williamson.