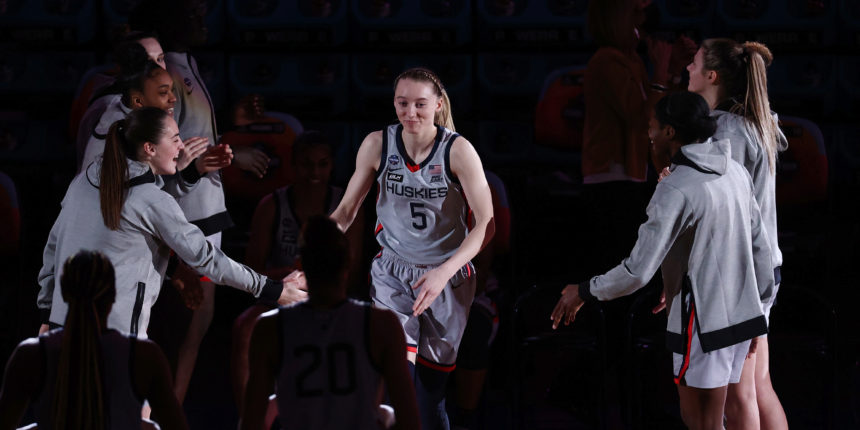 Paige Bueckers files trademark for 'Paige Buckets' nickname
Paige Bueckers has filed a trademark application for her nickname: "Paige Buckets." The filing was made on July 13th, just days after she won the ESPY for best college athlete in women's sports.
Source: Josh Gerben
ANALYSIS: According to Gerben, the trademark will apply to "athletic apparel, namely, shirts, pants, jackets, footwear, hats and caps, [and] athletic uniforms." This is a massive move on the Name, Image and Likeness front in college sports. Bueckers is one of the most recognizable names in college athletics, and she will now be able to profit off of apparel sold with her nickname.