I coach my son's AAU team, the FBCG Elite Dynamic Disciples, and I give each of my players an NBA athlete to analyze and model their game after. Last season, my point guard was Nyrik Lee Jr. of Arundel Christian School in Hanover, MD. When it came time to assign players, I had Nyrik study and emulate Chris Paul.
Now, he didn't want to be Chris Paul at the beginning of the season. He wanted to be a shoot-first point guard. He would open the game by jacking up three-pointer after three-pointer, sometimes shooting from five steps beyond the three-point line. There were times when he'd take four or five shots in six possessions, so he'd find himself on the bench. Nyrik is full of talent, but he wasn't buying into our system or doing what the coaches wanted.
Then, toward the end of the season, it finally clicked for him. I reminded Nyrik that I wanted him to play like CP3, telling him, "If you get your teammates involved first, it will open everything up for you."
Finally, during a scrimmage against our older AAU team, he did it. He was setting up players for open threes, driving and kicking the ball out, running pick-and-pops and pick-and-rolls, and getting easy baskets for his teammates on fastbreaks. He was facilitating and looking like a mini Chris Paul! Then, they started expecting him to pass and he cooked all of their guards one by one. He'd fake a pass and then get a wide-open shot for himself. They expected him to drive and kick, but he'd drive and finish at the rim. He was on fire - so much so that the opposing team's point guard got mad and challenged Nyrik, but he stood up for himself and didn't back down.
After the scrimmage, I told him that if he plays like that, he will play as much as he wants. And that was the turning point for him. After that night, he was a completely different player and his entire season shifted.
Suddenly, he was consistently recording double-digit assists. He would get all of his teammates involved first and then he'd eventually find himself wide open since teams were expecting him to dish and playing him for the pass, just like in the scrimmage.
He won the MVP award at a Big Shots tournament; they took his picture and highlighted him after a game in which he had 21 points, 10 assists and 2 rebounds.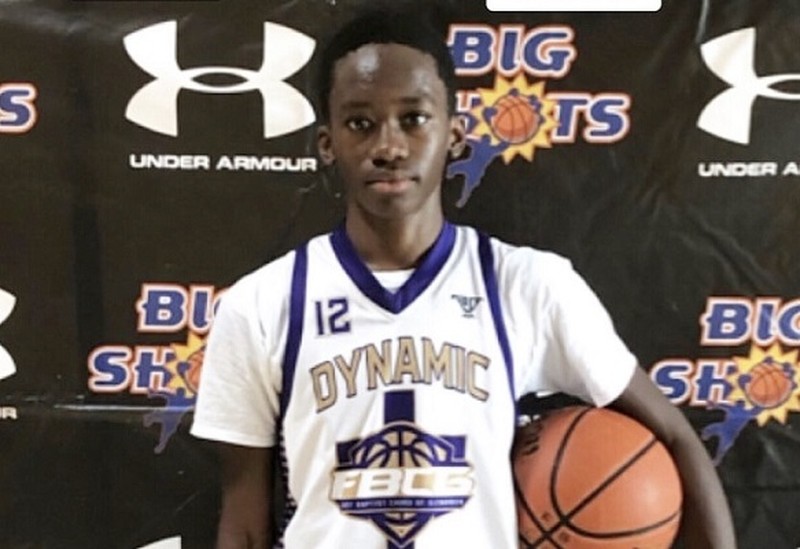 Once he bought in and listened to his coaches, he never looked back. He went from struggling to get playing time to finishing the season as our starter, and he shined.
After the Oklahoma City Thunder forced a Game 7 with their win over the Houston Rockets on Tuesday, I texted Nyrik and all of my point guards to ask them if they saw the game. I wanted to make sure they saw how Chris Paul spent the first three quarters mostly distributing and then took over in the fourth quarter, ending the game with an amazing 28 points and zero turnovers.
Even though the Thunder ultimately lost Game 7, Paul was still impressive (finishing with 19 points, 12 assists and 11 rebounds). His terrific leadership was on display, as he was directing everyone the entire game and running the team. He recognized that Luguentz Dort had the hot hand in the first half and, for some reason, the Rockets' defensive scheme was slow to rotate to him, so CP3 kept going to him. You could even see him getting on Dort for passing up a shot at one point while they were walking to the huddle. That's a leader.
All players can learn a lot from Chris Paul. At the beginning of the season, nobody expected the Thunder to make the playoffs, yet they managed to take the Rockets to seven games and nearly pulled off the upset. That's a great accomplishment in and of itself. Prior to the season, many people were counting Paul out too. After the Rockets traded him to the Thunder, some people wondered if this was the end of the road for the 35-year-old. But he had other plans.
When discussing the top-10 point guards of all-time, Paul belongs in that conversation. His exceptional passing, ability to lead a team and overall approach to the game separate him from other floor generals.
Statistically, he's right up there with the all-time greats too. Paul has the seventh-most assists (9,346) and seventh-most steals (2,233) in NBA history. His career assist percentage (45.6%) is second-highest of all-time. Among all players in league history, Paul ranks No. 1 in career Offensive Rating (122.5), No. 3 in career Box Plus/Minus (+7.6), No. 7 in career Value Over Replacement Player (86.0) and No. 9 in career Player Efficiency Rating (25.1).
The other lesson to take away from Paul and this Rockets-Thunder series is that you can never win a war with the refs.
This is something that I preach to my players: No matter how terrible the refs are - and, believe me, we have seen our share of terrible refs - always be respectful. After a bad call, there's no need to throw your hands up in the air or argue. They have already made up their mind and even if you're right, it's not like they're going to change the call. It simply isn't going to happen, so you might as well save your breath and energy. I also tell them that refs are some of the most sensitive people on Earth and when they feel that a player is trying to embarrass them, they don't handle that well at all. And once you get a reputation for complaining or being disrespectful, you put a target on your back for other refs.
I once saw Rasheed Wallace get a tech for rolling his eyes during a game. That's literally all he did, but it was called because he had reputation for going after refs. On the court, I asked Sheed, "Why do you always get into it with the refs?" He told me that he does it because nobody holds them accountable and they mess up many of the calls. (Of course, I'm paraphrasing and that's the PG version).
We know there's bad blood between Paul and referee Scott Foster. As I pointed out to Nyrik, those negative interactions may come back to haunt Paul and it may have cost them the series.
Paul has lost each of his last 10 playoff games when Foster has been officiating. Back when Paul was with the Rockets, he publicly criticized Foster after a loss to the Los Angeles Lakers. In fact, Paul said that he met with the NBA to discuss his issues with Foster (although nothing happened).
In 2018, Paul was called for a technical by Foster in a game against the Portland Trail Blazers, which led to this rant from CP3: "Yeah, Scott Foster at his finest. You know what I mean? He just never fails. Some of them, you can [communicate] with. You've just gotta figure out who you can and you can't. I got a tech tonight. I'm over there with [referee Courtney Kirkland] saying, 'That's Scott, that's Scott,' and I got a tech. That's history there. He the man. That's who they pay to see."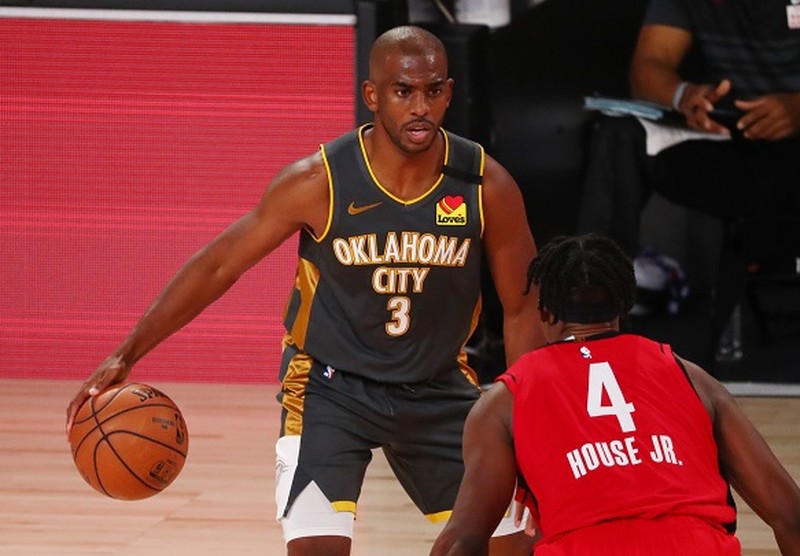 After the Game 7 loss last night, Paul had more criticism. When asked about the officiating - and specifically the delay-of-game call - he called out Foster (and said he knows that he'll get fined).
"Scott Foster walked over to me and told me, 'Chris, you ain't gotta do that. I got them sweeping up the floor,'" Paul said, according to Bleacher Report's Taylor Rooks. "'OK, cool.' So, I start tying my shoe back up and he still calls delay of game. That sh— don't make no sense. He just… I don't know. We could've won the game, but that situation… The league knows. Yeah. They gonna fine me. I said his name, we already know the history."
After the technical was called, James Harden knocked down the free throw to give the Rockets a 54-52 lead with 2:29 left in the first half.
I asked Nyrik what, specifically, Chris Paul did wrong in this situation with the refs. He said, "The next time [Foster] refs his game, he's going to remember everything that Chris Paul said about him because some referees are petty like that."
Sure enough, it sounds like Nyrik was absolutely right.
"Thunder guard Chris Paul says referee Scott Foster made a point to tell him before the Game 7 loss to the [Rockets] tonight that he also reffed his Game 7 loss to the Spurs in 2008 when CP was with the Hornets," tweeted Marc J. Spears of The Undefeated.
Young players can learn a ton from Paul; in this instance, they can learn from his mistakes.
But, overall, Paul had an incredible season and he's had a Hall-of-Fame career. There's a reason why I want my starting point guard to play like him. All point guards should study Paul.
Paul should teach a Point Guard 101 class that covers his basketball IQ, cerebral approach, overall knowledge of the game, relentless tenacity, will to win and incredible leadership. (And maybe they can bring in a substitute for the lesson on how to deal with officials).