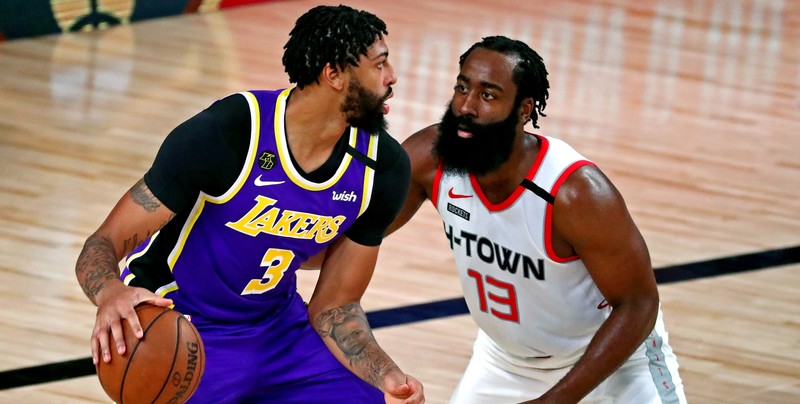 Davis willing to play center vs. Rockets
Lakers star Anthony Davis is not fond of playing center, but he wouldn't be going up against a traditional big in this matchup. Davis is willing to slide up from power forward in this series, league sources told Yahoo Sports.
"We'll look at the tape and we'll see what approach we're going to have for Game 2 and we'll go from there," Lakers coach Frank Vogel said Friday night.
via Chris Haynes of Yahoo Sports
ANALYSIS: The Rockets start P.J. Tucker (who's 6-foot-5) at center and their tallest player is Robert Covington (who's 6-foot-8). Houston went all-in on small ball at the trade deadline in February, and it's worked out well.
Moving Davis to the 5 would make a lot of sense for the Lakers. Davis has always preferred playing power forward, but this is a unique match-up and he wouldn't be facing a 7-footer. Also, it's possible that the Lakers will play JaVale McGee (12 minutes in Game 1) and Dwight Howard (11 minutes) more going forward.
At times throughout Game 1, Davis was being defended by guards James Harden and Eric Gordon. He needs to be aggressive and take advantage of those mismatches.