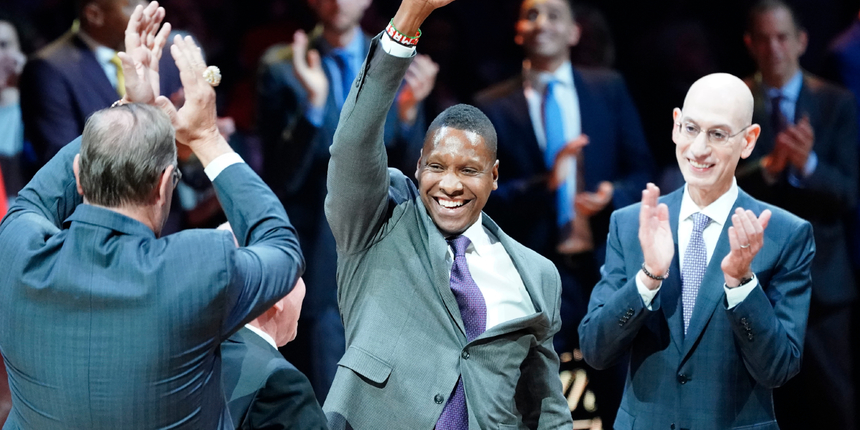 Ujiri yet to discuss extension with Raptors
Toronto Raptors president of basketball operations Masai Ujiri, who has one year remaining on his contract, on Thursday said he has yet to enter discussions with team ownership about an extension.
"No, I haven't had discussions, and honestly, coming out of this, things are a little raw," Ujiri said on a conference call with reporters. "I'm going to reflect a little bit, and we will address it when it's time to address it."
Source: Tim Bontemps of ESPN
ANALYSIS: Coming off of a second round exit, Toronto Raptors general manager, Masai Ujiri, has yet to discuss with ownership about a possible extension. Ujiri says he is making sure to take care of his people first before he starts a conversation about his own contract.
Toronto had a relatively good season, but were never quite the same after resuming play in the bubble. Ujiri will address the situation after taking some time to reflect on the year.