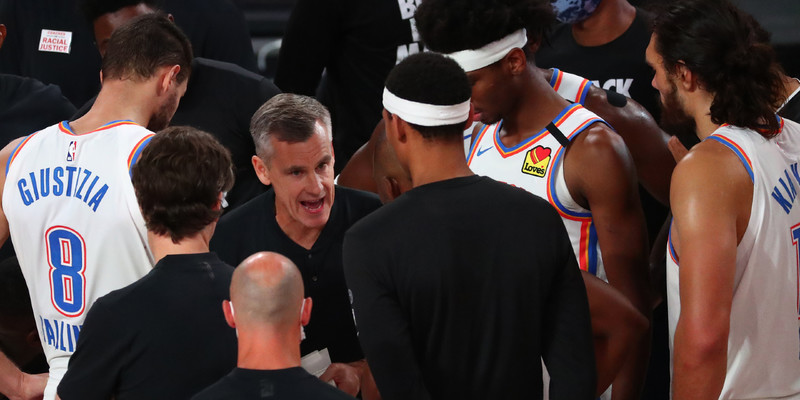 Billy Donovan out as Thunder head coach
ESPN Sources: Oklahoma City coach Billy Donovan won't be returning to the Thunder next season. Donovan's contract expired at season's end and the sides have decided against pursuing an extension.
Source: Adrian Wojnarowski of ESPN (Twitter)
ANALYSIS: After exceeding expectations this year and making the postseason, Thunder head coach Billy Donovan will not be returning next year. This comes as a somewhat surprising move by both sides considering the success that Donovan had this season.
There should be a sizeable market for Donovan if he chooses to pursue another head coaching position.