The National Basketball Coaches Association has issued a statement on the Minnesota Timberwolves' handling of their latest hire at the head coach position, Chris Finch.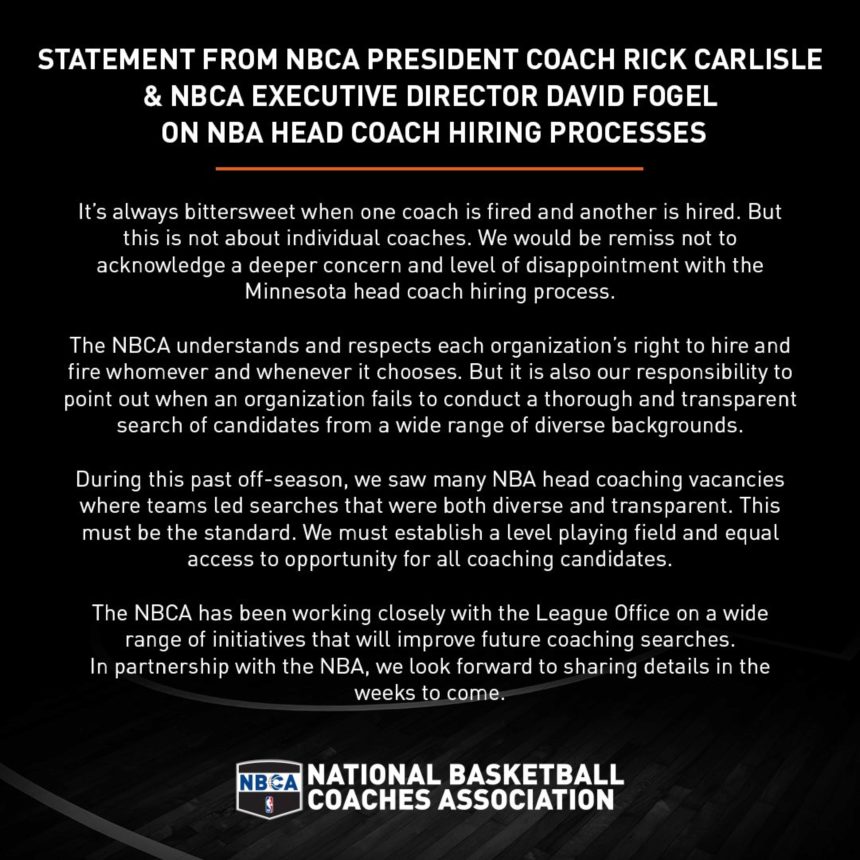 In the statement, the NBCA refers to its "disappointment with the organization's hiring process," citing a lack of transparency without conducting a thorough search of diverse candidates. The group says it's their responsibility to make the opportunities a level playing field for all potential coaches in the pool.
On Tuesday, Wolves president Gersson Rosas issued his own response via Marc Spears of ESPN.
Wolves president Gersson Rosas adds statement that includes: "I know there are more hurdles for minorities. I had to leap over those personally, and it's why I put internal programs in place to help all of our staff be prepared for the next step. I know David's day will come." https://t.co/m8teIwsbTi

— Marc J. Spears (@MarcJSpears) February 24, 2021
The NBCA announces that they'll be working closely with the NBA league office to improve head coaching searches in the future.