According to Front Office Sports, TMZ paid an estimated $120,000 for leaked footage of the Golden State Warriors' recent incident between Draymond Green and Jordan Poole.
The Warriors announced Saturday that they've launched an investigation to see which one of their employees was responsible for the leak.
On Friday, NBA trainer Chris Matthews a.k.a. Lethal Shooter — who I interviewed on my podcast "The Rematch" last month — tweeted his opinion on the matter, to which I responded:
Not weird at all, employees of NBA organizations leak info to the media all the time. A lot of times media pay them to do so, like an inside informant/snitch. Been happening for decades, but whatever Warriors employee leaked this to TMZ should be fired.

— Etan Thomas (@etanthomas36) October 7, 2022
The Athletic's David Aldridge and I have already had a back-and-forth over my characterization of the media in the past. When I posted the screenshot of my reply to Lethal Shooter's tweet on Facebook, David commented on it, which brought about another healthy debate between us:
David Aldridge: "Just curious: What evidence do you have that 'media' pay teams and/or team employees for information?"

Etan Thomas: "I did lump in TMZ and supermarket tabloid media into the big bucket of media. But they are the media, and every media outlet picked up their story on Draymond. But to answer your question, my eyes are the evidence that they have paid team employees, etc. for info. I first saw that my two years in the league with MJ (Michael Jordan). It happens quite a bit, as it happened here."

Aldridge: "I can't and won't go back and forth with you on this, but by definition, no one in the 'media' as I define that term — and, I think I have some standing here — pays for information. This is part of the problem: When entities like TMZ, Fox News, etc. are just called 'media' and people think everyone in my profession does what they do. That's the same B.S. you'd call out if someone made some blanket statement like 'NBA players are bad fathers' – which SI did back in the day, and for which SI was rightly, and roundly, criticized."

Etan: "I would have to respectfully disagree. TMZ, supermarket tabloids, etc. are in fact a part of the media whether you wanna claim them or not. I get why you don't, but they still are. Now, I didn't say all media. I didn't say most media. I said many times the media (pays for inside information), and that statement is 100% accurate because they (TMZ and those of their ilk) do this all the time. Respectfully, all media isn't good media. But it is interesting that I haven't heard any good media condemning TMZ either."
I have the utmost respect for David, his body of work, his ethics and him as a person. I even interviewed him for my book, "Fatherhood: Rising to the Ultimate Challenge," back in 2013. As I mentioned before, I also had a great debate with him and Marc Spears of ESPN regarding the Old Media vs. New Media.
However, on this topic, we have differing perspectives. Our Facebook exchange prompted me to reach out to Howard Bryant of ESPN and Michael Lee of the Washington Post — two more men in the media who I have a great deal of respect for — to further delve into this topic.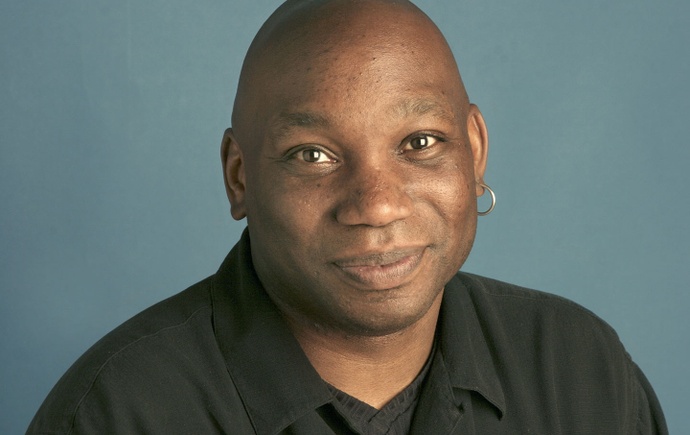 First, here is my conversation with Howard Bryant:
Etan: Do you think it's ethical for TMZ, supermarket tabloids, etc. as members of the media to pay an employee for pictures or video or leaked footage in your opinion?
Howard Bryant: "So let's break this down. The word 'media' covers a lot of ground. In the current world of social media, podcasts, athletes executive producing documentaries, etc., media and journalism are not always the same thing. So to address your specific question, is it ethical to pay for material? Well, in traditional journalism, the answer is no. However, is it a practice that is a common practice? Sure. When Jackie Robinson retired in 1956, he sold his story to Life Magazine for $5,000. Is it ethical for someone to pay for a leaked tape of a racist owner talking about Magic Johnson? Is it ethical for someone to take a tape of something that doesn't belong to them — which I think is really the question — so if you have a tape of the Golden State Warriors practice, which is not yours, even though they say possession is 9/10ths of the law, to go and take that info and profit off of it? So let's break down the second piece of this...
Etan: Well, before you go there, I think everyone will agree on that part as far as the employee of the Warriors selling the info to TMZ. But I'm not quite asking about it from the employee's standpoint, but more from the media-outlet standpoint.
Bryant: "So from the media-outlet standpoint, yes, it's news. And it depends on your policies, and that's the difference between what we would call 'reputable' media and 'tabloid' media. The tabloid media has always paid for information. If you go back and look at the British tabloids, that's all they do; that's why they call them 'paparazzi.' If you can snap me a picture of X athlete, I got $20 for you. If you can snap me a picture of X athlete and his family, I got $50 for you. If you can snap me a picture of X athlete and his mistress, I got $1,000 for you. They have been doing this forever. But for traditional, reputable journalism, the answer was always, 'No. We don't do that, period.'"
Etan: So you're saying there is absolutely no crossover of this practice into reputable journalism?
Bryant: "Well, what we are seeing now, especially in the age of documentary — everyone wants to get paid to talk. So the money piece of journalism is becoming a greater and greater piece of reputable journalism, and this disreputable piece has become even bigger because the celebrity side of it is becoming more and more important.
"So if you're TMZ right now, is it reputable? Probably not. But on the other hand, as these other sides become more and more powerful, would TMZ be doing the people somewhat of a service, however they obtained their information? Is it important for the public to know what happened? Absolutely."
Etan: So you're saying the ends justify the means?
Bryant: "I don't know... I'm saying that is the quandary. Do you feel it's valuable journalism? Does the public need to know that Donald Trump said what he said on the Access Hollywood tape? Is that piece of information valuable to the public? Sometimes the answer is yes, sometimes it's no. Is it important for us to hear what Donald Sterling said? That was the smoking gun that led to him being forced to sell the team. It literally changed the history of the NBA. So was it valuable? Yes. Would I have paid for it? No I wouldn't, but was it important? Sometimes that trash journalism that people have decried for a long time actually produces valuable information.
"The question is, how do we sit with that practice? Which I believe is your question. We would like to think that we take the improper obtaining of the information and we do proper things with it. Or do we just sink deeper into the gutter?"
Etan: Right. So the question then becomes: When do all of those involved become part of this improper or disreputable equation? And how can you separate TMZ and those of that ilk from the traditional, reputable media if the traditional media is complacent and finds value in what is produced from the disreputable media? Does what I'm saying make sense?
Bryant: "Makes perfect sense. And that again is the quandary. But let me answer the first part, then we'll get to the second part of your question. It's tough to just say 'the media, the media, the media.' It drives me crazy when athletes say that because I'm like... y'all are talking about yourselves too."
Etan: Of course, and this is what so many are pushing for the police to do with the so-called "bad apples" — although I don't agree with that theory; it's more of a bad system, but that's a whole 'nother discussion — but who better to criticize and hold the entire entity of the media accountable than someone from within? I'm a part of the media now.