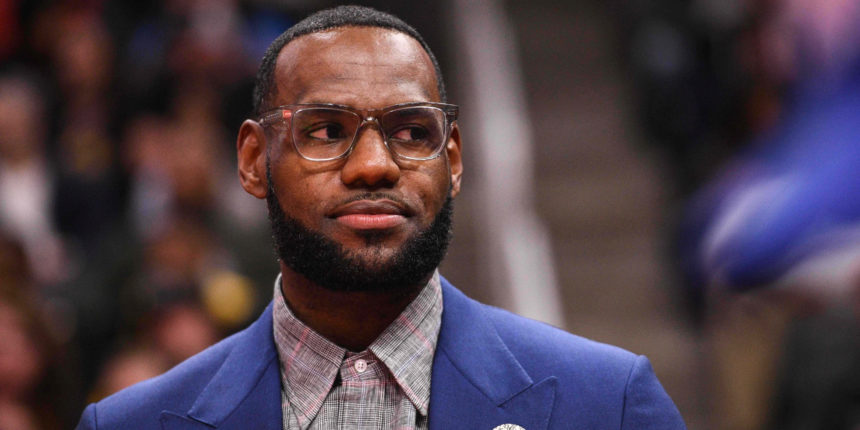 LeBron James, The Businessman: 5 companies owned by The King
LeBron James' status among basketball's elite is unmatched when compared with today's players, and the same argument can be made in the all-time ranks as well. What James has been able to do on the court over the course of his 18-year career in the NBA seems unreal at times, and the fact that he's still widely considered the best basketball player in the world this deep into his career is remarkable.
But what James has been able to do off the court is nearly just as impressive. Throughout his career, he's consistently been one of the most marketable athletes in all of sports. While marketing an athlete certainly is nothing new, the way James has handled himself as not only an endorser, but a partner, is different.
James hasn't just been the typical athlete who stars in commercials, basically telling consumers to buy a certain product; in a certain sense, he actually becomes part of the product, and in many cases, he's the one that benefits. James isn't just an endorser, but at times, he's at least a part-owner of the company involved. That might not be the case for his most notable partnerships, but it is the case for some of his lesser-known ones.
When James was an 18-year-old senior at St. Vincent-St. Mary High School in Akron, Ohio, he had already become a star in the mainstream basketball world. He had already been featured on the cover of Sports Illustrated, had his high school games nationally broadcast on ESPN and was considered the top prospect in the country by every analyst around. Those things all pushed together resulted in a war amongst sneaker companies to sign the guy that was supposed to be the next Michael Jordan.
The biggest shoe companies in basketball all came calling. Adidas, Reebok and obviously, Nike, all wanted James to be wearing their shoe when he took the NBA stage. The sneaker war that took place was detailed excellently in Brian Windhorst's recent New York Times Best-Selling book, "LeBron, INC." To summarize, Nike wasn't the highest bidder, but Nike was the brand that James associated with greatness -- it was what he grew up dreaming of wearing. It didn't matter that Adidas had outfitted James' high school basketball team, or that Reebok offered more upfront money. What did matter was that Nike was considered the best of the best, a brand that James wanted to represent, and something he would strive to be for his entire career.
Nike is arguably the most well-known brand that James has been long associated with. He's now on his 18th signature sneaker, along with 14 versions of his playoff shoe named the "Soldier," and a handful of other releases. But that's far from the only brand he's been associated with throughout his time as a businessman.
While James does have some traditional endorsement deals with companies like AT&T, Pepsi and Calm, he also has equity in a number of brands:
Owned By LeBron
Fenway Sports Group
James made waves recently when it was announced that he and longtime business partner Maverick Carter were now part-owners of the Boston Red Sox. That was made possible thanks to their investment and partnership in Fenway Sports Group. James also has a stake in Liverpool FC, and now may be in a position, along with Carter, to have input in major decisions that the franchises make.
SpringHill Entertainment
SpringHill Entertainment is another entity owned by James, and it's his entryway into the filmmaking business. The name SpringHill comes from the Section-8 housing in which James spent part of his childhood. This company has produced shows as well as the upcoming "Space Jam: A New Legacy" movie that James is starring in.
UNINTERRUPTED
When Fox News' Laura Ingraham went on a rant about James' political interests, she finished it with the phrase, "shut up and dribble." That moment helped to spark James' ability to control his own media narrative, by creating his own media company. UNINTERRUPTED is a platform for athletes to tell their own stories. It started as short videos on Twitter or Instagram, and now has evolved into podcasts and feature-length films. With the tagline "More Than An Athlete," it allows athletes to express who they are on their terms.
Blaze Pizza
James got into the pizza game in 2012 when he and his business partners made a small investment (by their standards) into Blaze Pizza. The group invested roughly $1 million into the small pizza chain, and it has exploded. Now, you can find James tweeting about Blaze Pizza from time to time while his investment in the company continues to grow. There was even the video of James working at a Blaze Pizza, claiming to be "Ron" while behind the counter helping customers.
Ladder
This is probably the least-known of the James-owned properties so far, but he and his trainer, Mike Mancias, have created Ladder. According to its website, Ladder is a "sports nutrition company dedicated to creating high-performance, NSF Certified for Sport® workout supplements for daily use. We formulate products to complement a strong nutritional foundation and unlock the next level in training and exercise." In this venture, James is partners with legendary bodybuilder Arnold Schwarzenegger.
James has a stake in all of these companies and actively helps to make decisions.
Years ago, James famously had "the biggest equity cash payout for a professional athlete in history," according to ESPN. He received some stake in Beats by Dre in exchange for promoting the headphones, so when the company sold to Apple for $3 billion, James received a $30 million check.
LeBron has always done things his own way, and he's had tremendous success -- on and off the court. And with the way things are trending on the business side, he should continue to thrive long after his playing days are over.