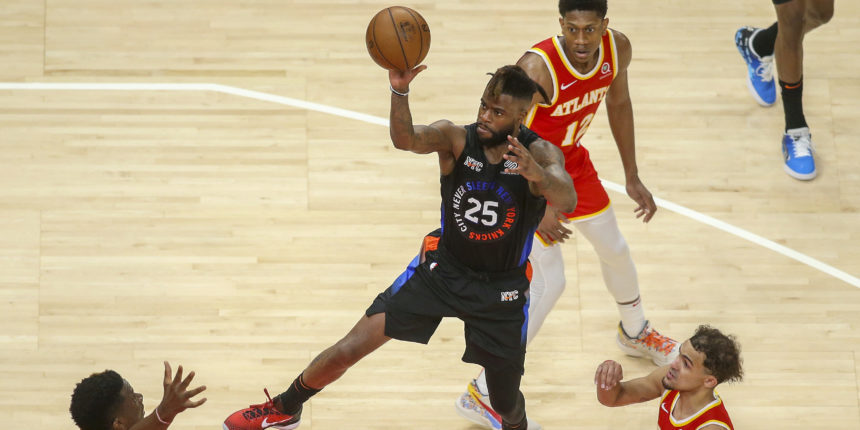 Celtics, Sixers and Lakers all interested in Reggie Bullock
According to an NBA source, two Atlantic Division squads, the [Boston] Celtics and [Philadelphia] 76ers, have interest in [New York] Knicks swingman Reggie Bullock, who started all season at either shooting guard or small forward.
The source said the [Los Angeles] Lakers, whom Bullock played for in 2018-19 alongside LeBron James, also have Bullock on their list.
Source: Marc Berman of the New York Post
ANALYSIS: Bullock had somewhat of a resurgent sophomore season with the Knicks, as he increased his points, rebounds, field goal percentage and free throw percentage from 2019-20. He also appeared in 65 contests, the most of any season of his career.
Boston, Philadelphia and Los Angeles, meanwhile, could all make use of Bullock's presence on the outside. Given what he should cost, however, they should expect some competition from the 39.2 percent three-point shooter (Bullock knocked down 41.2 percent from deep last season).