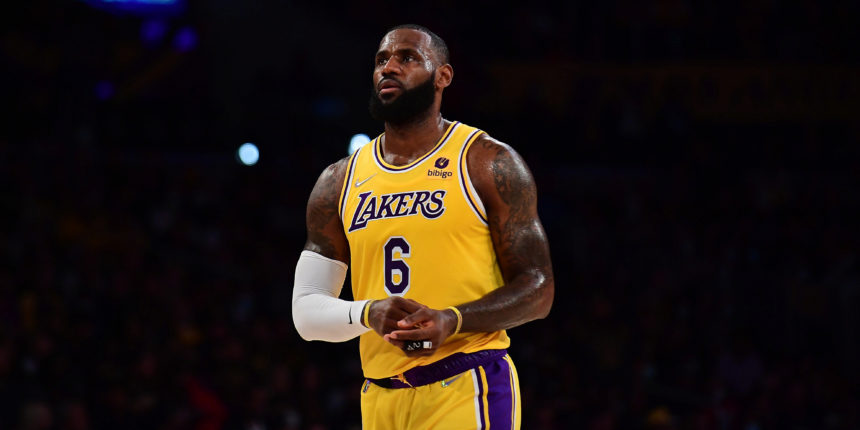 LeBron James on the Lakers' recent struggles: 'We're all disgusted'
The following article first appeared on BasketballNetwork.net:
Following the Los Angeles Lakers' triple-overtime loss to the Sacramento Kings, LeBron James said that the entire Lakers roster is disgusted by the way they've been playing.
The Lakers lost another game on Friday, this time against one of the worst teams in the NBA: the Kings. The triple-overtime thriller was truly a great game, with the Kings coming out on top despite going through rough times themselves with head coach Luke Walton getting fired a few days ago. The Lakers couldn't figure out how to close this game and the Kings took advantage.
After the game, LeBron said that he and the rest of his teammates are extremely disappointed with all the losses the teams had this season.
"Listen, we're all disgusted at [our] losses. That's the way it is," James said. "But also at the same time, you've got to stay even keel throughout the whole process and understand that we can get better from our losses, we can get better from our wins. We, obviously, would not like to be one game under .500 a fourth into the season. But we know we've got more room to improve — got a lot more room to improve."
Despite scoring 30 points against the Kings, LeBron didn't shoot exceptionally well, especially in crunch time. He shot 10-25 from the field and 2-13 from three-point range. He said he hopes his performance will improve in the next game against the Detroit Pistons on Saturday evening.
"I trust the work that I put in," James said. "And I'll take those same looks on Sunday [against the Detroit Pistons] if the opportunity presents itself."
At 10-11, the Lakers are currently sitting in the seventh seed in a competitive Western Conference; however, if they lose another game, they can bounce back to the ninth spot, which is outside of the playoff picture.
The matchup against the Pistons will be an interesting one, especially because of the incident that happened a week ago between LeBron and Isaiah Stewart. James was ejected from that game after making contact with Stewart and he received a one-game suspension.
The Lakers haven't been playing up to expectations and there were even rumors floating around about Frank Vogel being on the hot seat. It's clear that this team needs to do a lot of soul-searching in the coming weeks if they want to be viewed as a legitimate title contender this season.