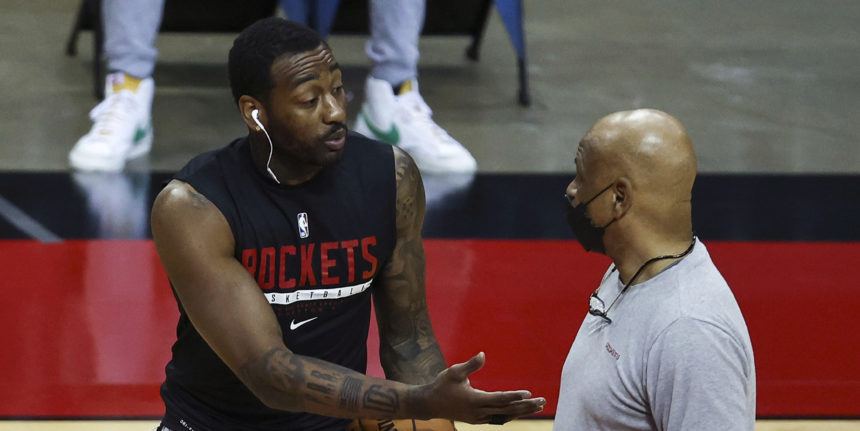 Knee surgery could be awaiting John Wall after return to Rockets lineup
John Wall has been a bright spot for the Houston Rockets when he's been able to be on the floor this season. The former Washington Wizard has averaged 21 points and six assists but has been in and out of the lineup. He recently suffered a knee contusion during practice, but should be returning to the floor soon, according to Yahoo! Sports.
Yahoo! Sports also reported that Wall likely will need to have his left knee scoped out during this season. It is a knee that Wall has had an operation on before.
The Rockets are currently 11-26 on the season, and in 14th in the Western Conference.