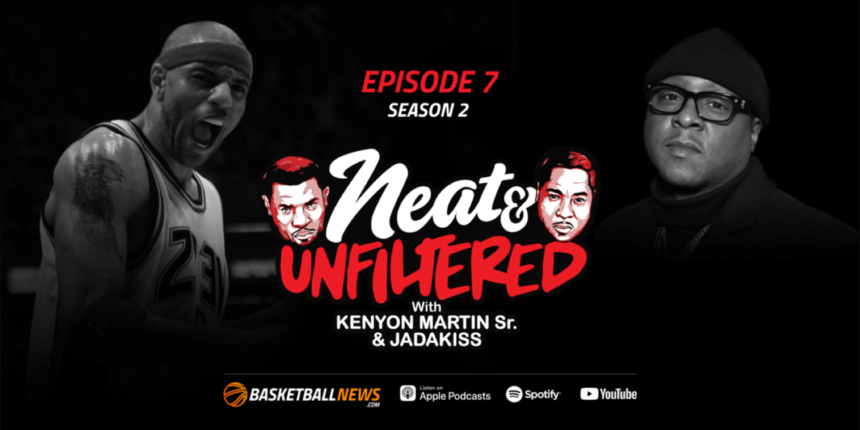 Kenyon and Jadakiss on March Madness, Anthony Edwards, Marvelous Marvin Hagler
On this week's episode of Neat & Unfiltered, Kenyon and Jada memorialize boxing great Marvelous Marvin Hagler, preview the NCAA Tournament, discuss Meyers Leonard's suspension and more. Also, Jada has his eye on Anthony Edwards in the second half of the NBA season, and Kenyon tells a story from his Denver Nuggets days. Time-stamps are below!
2:00: RIP Marvin Hagler
6:00: Drew Brees retires
10:00: Meyers Leonard gets a slap on the wrist
13:30: Kenyon and Jadakiss on their favorite cars they've owned.
25:30: The Grammys. Shout out to Nas
35:00: March Madness preview
41:30: Jadakiss has his eye on Memphis' Anthony Edwards
Be sure to subscribe to "Neat & Unfiltered" on Apple Podcasts, Spotify or wherever you listen to podcasts. Also, leave a rating and review to show your support for the show!