The NBA announced the All-Defensive Teams on Tuesday afternoon.
The All-Defensive First Team features Memphis Grizzlies forward Jaren Jackson Jr., Milwaukee Bucks guard Jrue Holiday, Bucks center Brook Lopez, Cleveland Cavaliers forward Evan Mobley and Chicago Bulls guard Alex Caruso.
Jackson, the NBA's 2022-23 Defensive Player of the Year, received the most First-Team votes and total voting points.
The All-Defensive Second Team consists of Miami Heat center Bam Adebayo, Toronto Raptors forward O.G. Anunoby, Memphis Grizzlies guard Dillon Brooks, Golden State Warriors forward Draymond Green and Boston Celtics guard Derrick White.
Voters selected two guards, two forwards and one center for each team, choosing players at the position they play regularly. Players who received votes at multiple positions were slotted at the position at which they received the most voting points.
The following players also received votes: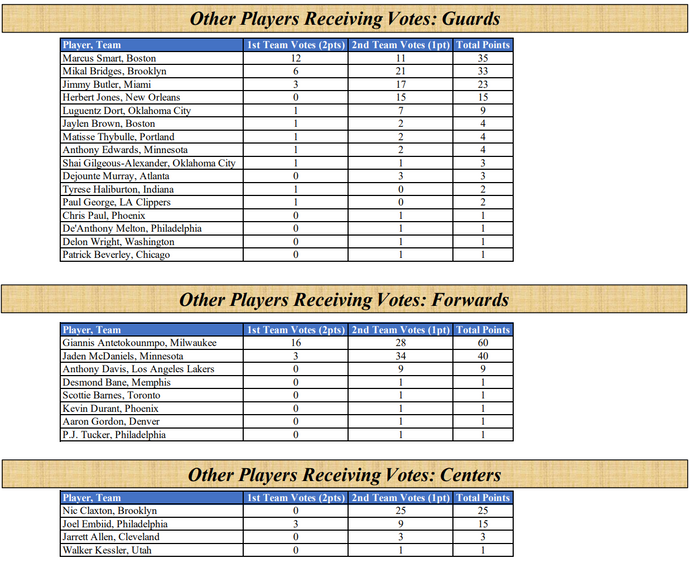 On Wednesday, the league will announce the All-NBA Teams. And on Thursday, they'll announce the Teammate of the Year award.