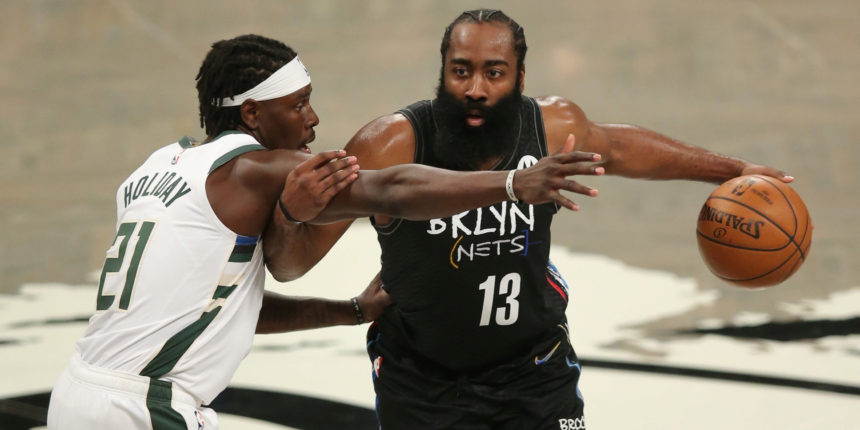 James Harden to play in Tokyo Olympics; Kyrie Irving unlikely to join
Brooklyn Nets guard James Harden has committed to Team USA for the upcoming Tokyo Olympics, reports The Athletic's Shams Charania.
Despite suffering that recent hamstring strain during the Nets' eventual playoff defeat to the Milwaukee Bucks, Harden will join teammate Kevin Durant on the quickly-filling roster. Of note, Kyrie Irving is unlikely to play, however, and he'll continue to recover from his lingering ankle spain.