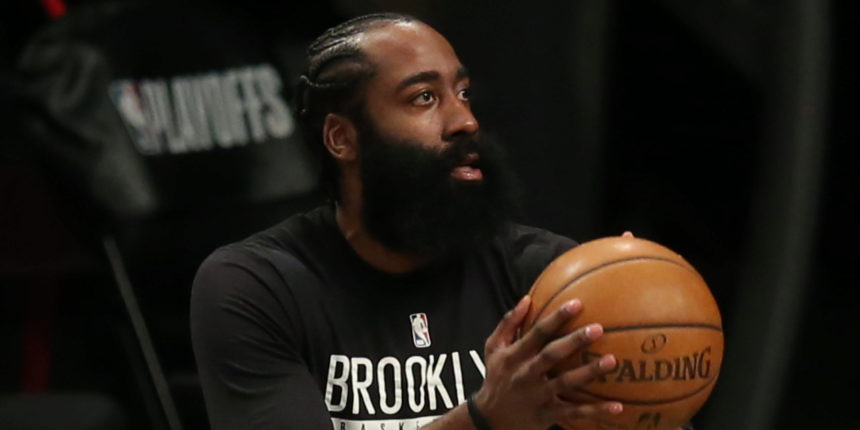 James Harden (right hamstring) ruled out for rest of Game 1 vs. Bucks
James Harden has been ruled out for the remainder of Game 1 with a right hamstring injury, the Brooklyn Nets announced.
Whether or not he'll miss time after is yet to be known, but it is worth noting that Harden missed a month of action from early April to mid May with a hamstring strain on the same leg. TNT's Jared Greenberg reported on the Game 1 broadcast that Harden left the building to get an MRI.
It's an unfortunate piece of news for a Brooklyn team poised to make a deeper run into the postseason. Kevin Durant and Kyrie Irving will have to make up for the third member of the Nets' superstar trio against the highly-confident Giannis Antetokounmpo and the Milwaukee Bucks.