According to the Transfer Portal For Playing Time, the NCAA men's basketball transfer portal has set a new record for the most D-I and D-II entries in the first four days, with more than 1,015 players putting their name in thus far. For comparison, it took six days longer to surpass 1,000 entries in 2022.

The transfer portal has created a period of unprecedented player movement across the NCAA.

On "The Collision: Where Sports And Politics Collide," me and my co-host Dave Zirin did a deep dive into the transfer portal and what this means for college basketball going forward.
Dave Zirin: I heard your former coach, Jim Boeheim, discuss some of the things that have changed the dynamics of college basketball. He discussed NIL and the transfer portal. Has it surprised you how quickly the power dynamics have shifted in college hoops?

Etan Thomas: Interesting. I was actually just listening to Coach Boeheim discuss this on the radio with Jay Williams and Keyshawn Johnson this morning after I dropped my kids off at school. For me, as far as the transfer portal (goes), I'm kind of torn on this topic, to be honest.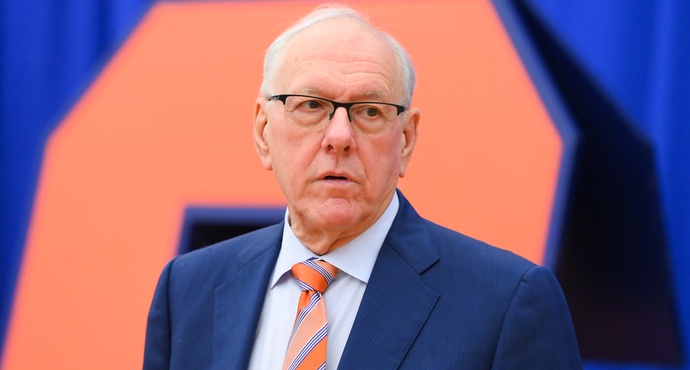 Dave: I am as well. I'm very torn, but please continue.

Etan: So, on one hand, players now have flexibility and I think it's important for players to have that flexibility to move to a different situation if the situation they are currently in is not the best for them. So, I'm definitely all for that. In addition, from a players perspective, you're no longer… how can I say this... held captive. I don't want to use that strong of a phrase and, of course, this is in a basketball sense — don't take this literal, please.

Dave: I understand what you're saying.

Etan: Yeah, so I just want to make that point clear. But in the past, no matter how bad the situation was for you, from a player's perspective, you were almost forced to deal with it because [the] repercussion or punishment for transferring would be that you had to sit out an entire year and lose that year of eligibility. And that is a lot; you had to really be unhappy in your situation to give up an entire year. Now, it's different. Players now have the flexibility to leave if the situation is not good for them and I'm all for that, in theory.

Now, from a coaching standpoint — and this was Coach Boeheim's point this morning — how do you build a team with that reality, [when] you have half of your team leaving every year? And I understand that issue. But should players have the flexibility to leave? I think so. I mean, coaches have the flexibility to leave anytime they get a better opportunity somewhere. I always thought — and this was way before the transfer portal was even a reality — but I thought that if your coach left, you should have the right to leave without having to sit out a year. I think that should've been a rule anyway.

Dave: I definitely agree with that. I mean, that definitely seems fair for so many reasons.

Etan: Right. But at the same time, when you look at the transfer portal now, it just opened up and in, what, 3 days you have over 1,000 players who want to transfer? That's a lot, so that's why I'm torn on this topic.

Dave: Whew. I too am very torn on this. So, on the one hand, the checkmate argument in favor of the transfer portal is exactly what you just said: coaches can leave, so why can't players? Coaches don't have to sit out a year, so why should players? Coaches can pursue the best opportunities for themselves and for their families, so why can't the players make similar choices in that regard? That, to me, is the most checkmate of all checkmate arguments. But, there is another side to it, and you can't deny this other side. You know, you actually end up sometimes losing arguments when you don't grant that the other side has a point.