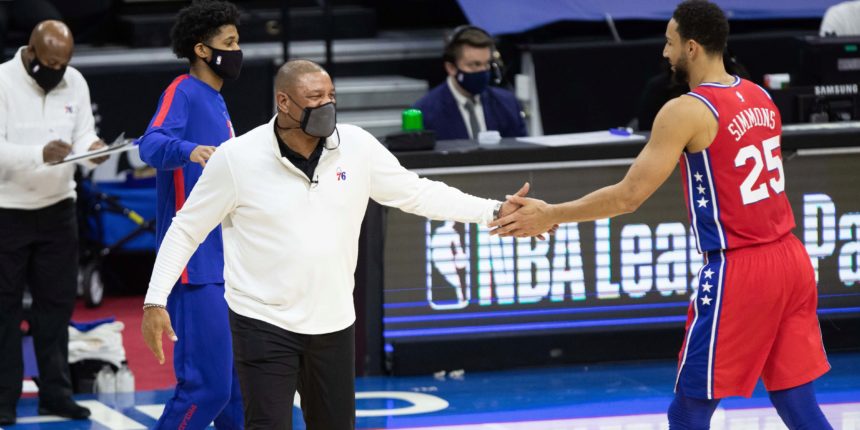 Doc Rivers on why Ben Simmons may want out in Philly: 'It's tough to play here'
Doc Rivers on why Ben Simmons wants out of Philadelphia: "It's tough to play here. Ben didn't say that. I can't say he said that. That's just an assumption."
Source: Michael Lee of the Washington Post (Twitter)
ANALYSIS: Ben Simmons did not report to the 76ers Media Day on Monday, and with training camp looming on Tuesday, Simmons will likely be a no show to that as well. 76ers president of basketball operations Daryl Morey said "we are disappointed he's not here." The pressure to find a resolution with Simmons will start to build for Morey and the rest of his front office staff as each day he doesn't show to camp will surely keep drawing major attention from around the league.