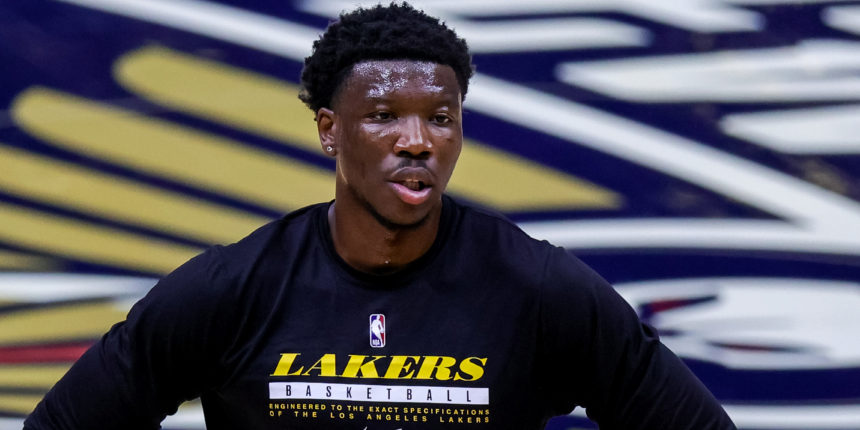 Devontae Cacok to join Nets for training camp
Former Lakers forward Devontae Cacok will sign with the Brooklyn Nets, sources tell The Athletic.
Source: Shams Charania/The Athletic
ANALYSIS: Charania added that Cacok will join the Nets' training camp roster and try to latch on via a two-way contract. The 24-year-old appeared in 20 contests as a reserve for the Los Angeles Lakers last season while on a two-way deal. Cacok is a 6-foot-7 forward who played college hoops at UNC Wilmington.