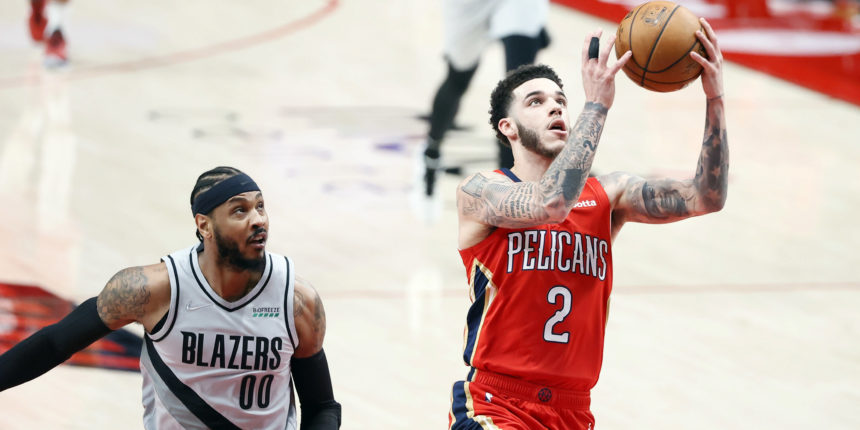 Clippers interested in trading for Pelicans' Lonzo Ball?
It remains unclear how willing the Pelicans are to trade Lonzo Ball, even when it is widely believed that Ball is poised to attract offers in restricted free agency this summer that exceed what New Orleans is willing to spend to keep him. I reported on Friday that the Los Angeles Clippers, despite their lack of future first-round picks to offer, have been exploring potential multi-team trade scenarios to get Ball.
Source: Marc Stein of The New York Times
ANALYSIS: Ball is likely having the best season of his young career with the Pelicans, averaging 14.2 points, 5.6 assists, and 4.2 rebounds while shooting a career high 42.5% from the field. Ball has started all 38 games he's played in and averages just over 31 minutes on the court. If the Pelicans have no intention on matching offers this offseason once Ball becomes a restricted free agent, then trading him before this weeks deadline would make the most sense. And with the Clippers still one or two pieces away from being serious contenders, acquiring Ball via trade would certainly boost their chances of making a deep postseason run. It's also been reported by ESPN that the Philadelphia 76ers are keeping an eye on Ball and Oklahoma City guard George Hill.
On ESPN's Trade Deadline Show, Adrian Wojnarowski reported that both sides are motivated to find a deal that works, and included the Chicago Bulls as a potential destination for Ball.