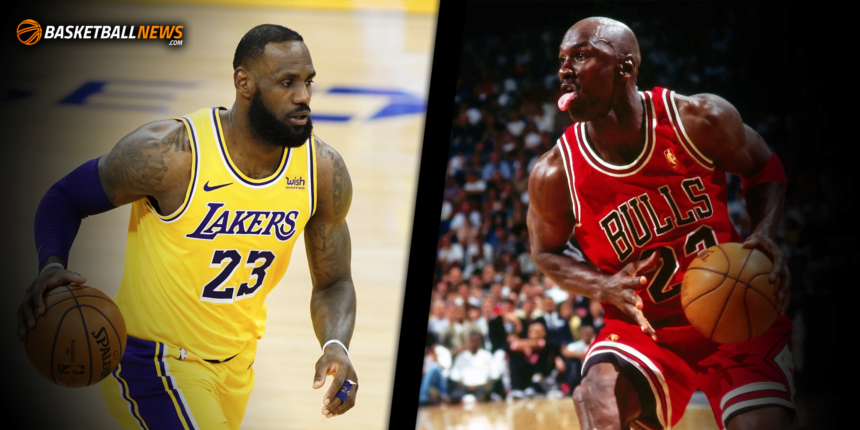 New study reveals NBA fans' GOAT pick, and it's not LeBron or MJ
If NBA Twitter spoke for everyone, neither Michael Jordan nor LeBron James would be considered basketball's greatest of all-time.
Onlinegambling.com analyzed over 400,000 tweets containing the phrase 'GOAT' and the goat emoji, and according to the study, Boston Celtics legend Bill Russell has the highest percentage of mentions that tie back to the "GOAT" phrase. They did this for every major sport.
"During May 2021, we scraped and analyzed over 400,000 tweets containing the phrase 'GOAT' and the goat emoji," according to the study. "We then created a seed list of athletes who are widely considered by sources to be the greatest in their field. We then cleaned our initial list for errors and looked at the frequency to which these athletes appeared, using the resulting percentage as the basis for the GOAT %."
Russell, who won five MVPs and 11 championships as a player (plus two more rings as a coach), had 5.40% of tweets mentioning him as the greatest of all-time.
In second place was LeBron James, with 4.55% of mentions. Michael Jordan (3.39% of mentions) rounds out the top-three.
Other NBA legends like Kobe Bryant, Kareem Abdul-Jabbar, Tim Duncan, Shaquille O'Neal, Wilt Chamberlain, Larry Bird and Magic Johnson also made the top-10.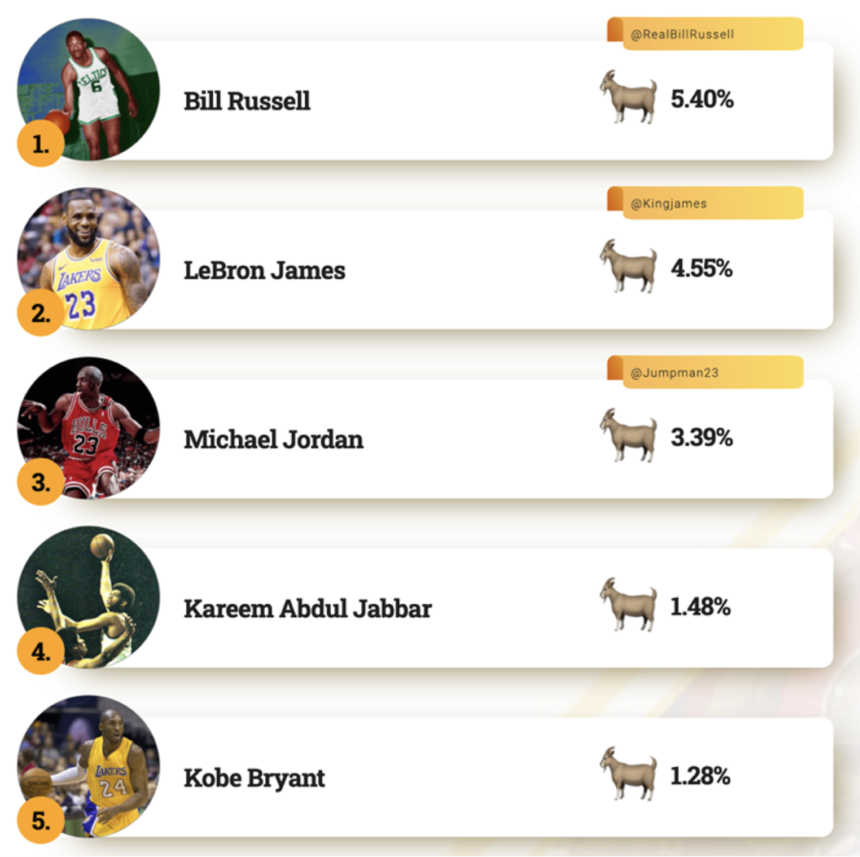 Russell averaged 15.1 points, 22.5 rebounds and 4.3 blocks per game during his illustrious playing career. He earned 12 All-Star appearences, 11 All-NBA nominations and five MVP awards on his way to being inducted into the Basketball Hall of Fame. Of course, Russell's most notable achievements are the whopping 11 titles he won as the leader of the Celtics -- an all-time record for a player.