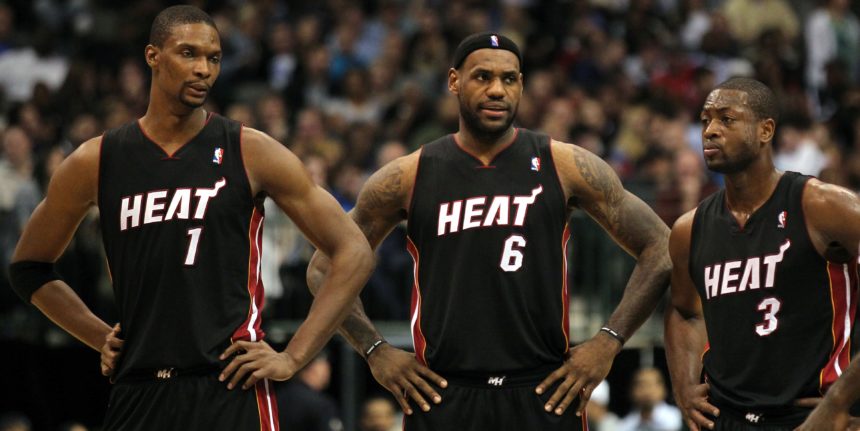 5 free-agent signings that changed NBA history
Free-agent signings have the potential to alter the NBA landscape. They can swing the balance of power dramatically in one direction or another, and there isn't much that other teams can do to stop it.
To the victors go the spoils. To that point, free-agency signings can reshape the trajectory of a team or a player's career. However, some signings were so monumental that they became folklore – causing rule changes, influencing generations, turning friends to enemies and so on.
Let's explore five signings that reshaped the free-agency process and the entire league.
1. LeBron James to the Miami Heat, 2010
The summer of 2010 featured what was undoubtedly the most anticipated free-agency period of all-time. James was the prize of the 2010 class, and a new rumor seemed to surface every day, connecting him to the Chicago Bulls, Los Angeles Lakers, Los Angeles Clippers, New York Knicks or Cleveland Cavaliers. But it was the Miami Heat who swooped in, signing James away from the Cavs and Northeast Ohio. The Heat also added Chris Bosh and re-signed Dwyane Wade, ushering in a new era of super-teams. However, James didn't announce his signing through a press release or a tweet. Instead, he opted for "The Decision," a live event that was televised from the Boys & Girls Club in Greenwich, Connecticut. The totality of the move set James and the Heat up to be the villains of the NBA for some time.
James led Miami to two straight championships, and he also won his first two NBA Finals MVP awards. James would later describe his stint with the Heat as his college years. "Miami, for me, has been almost like college for other kids. These past four years helped raise me into who I am," James wrote in Sports Illustrated when he returned to Cleveland. "I became a better player and a better man. I learned from a franchise that had been where I wanted to go… Without the experiences I had there, I wouldn't be able to do what I'm doing today."
2. Kevin Durant to the Golden State Warriors, 2016
If signing with the Heat made LeBron James a villain, signing with the Golden State Warriors made Durant peak-MCU Thanos. In 2015-16, Durant averaged 28.2 points, 8.2 rebounds and 5.0 assists per game for the Oklahoma City Thunder. The Warriors were fresh off a 73-win season and a trip to the NBA Finals. Still, when Draymond Green called to recruit Durant, it had enough of an impact to open the door for a meeting. The Warriors ultimately wooed him in the Hamptons over the Fourth of July weekend in 2016, and Durant decided to sign with Golden State.
This move infuriated fans even more than LeBron-to-Miami. Fans and analysts questioned Durant's competitive instinct. The fact that close friends James and Wade wanted to play together was understandable. But the thought of Durant joining forces with Stephen Curry and the loaded Warriors – the team that had just defeated Durant and the Thunder in Game 7 of the Western Conference Finals a few weeks earlier – didn't sit well with many spectators. It made Durant seem like a mercenary, hunting for a championship. But love it or hate it, this was a major move in terms of player freedom. Durant signing with the Warriors was the clearest sign yet that basketball is a business, and it also showed the consequences of rings culture and constant discussions about an active player's legacy.
Without this signing, Durant doesn't win back-to-back championships, and he's short two Finals MVPs too. Had he re-signed with Oklahoma City, the Thunder likely would have struggled to win a championship given the high-degree of competition in the Western Conference in the mid-2010s, so who knows when (or if) Durant wins his first championship.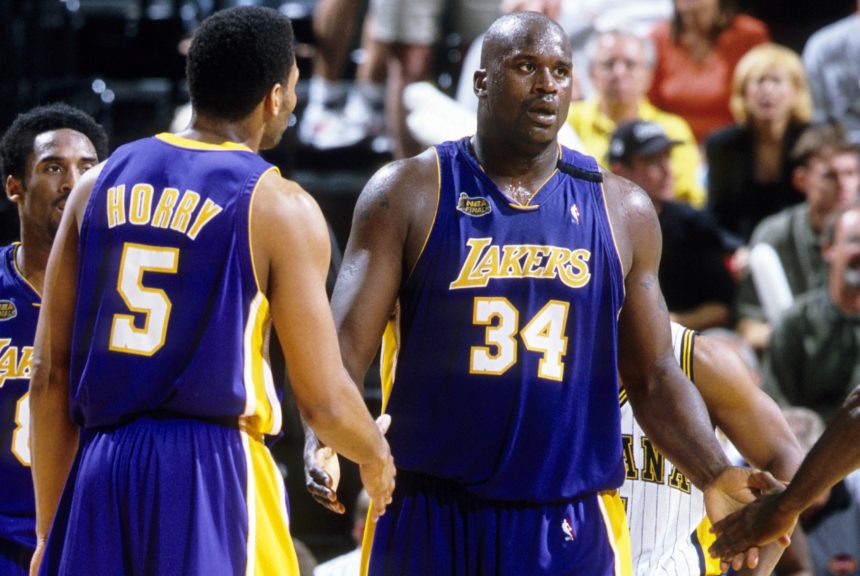 3. Shaquille O'Neal to the Los Angeles Lakers, 1996
In the 1990s, max contract extensions stretched for as long as seven years and players rarely made trade demands. As a result, player movement via free agency was limited. And that brings us to the Los Angeles Lakers and Shaquille O'Neal.
O'Neal was drafted first overall by the Orlando Magic in 1992. Alongside co-star Penny Hardaway, the Magic advanced to their first NBA Finals berth in 1995. O'Neal hit free agency in 1996, at which point the league's salary cap was $24.3 million, but there was no luxury tax or max salary. It appeared that O'Neal would re-sign with the Magic, but Orlando made the fatal decision of opening negotiations with a four-year, $54 million offer – significantly less than the seven-year, $112 million deal that Alonzo Mourning (the No. 2 overall pick in 1992) had just received. The Magic further hurt their credibility by continuing to low-ball O'Neal, and a poll released by The Orlando Sentinel showed that 90% of local fans felt O'Neal was not worth $115 million hurt too. O'Neal was essentially driven into the arms of Jerry West and the Los Angeles Lakers, who signed him to a seven-year, $120 million deal.
Without this signing, the Lakers don't win three-consecutive championships. Conversely, the Magic may have won a championship or two, and who knows what happens with Kobe Bryant's career. Either way though, Shaq's legacy is probably the same.
4. Joe Smith to the Minnesota Timberwolves, 1999
Smith was the No. 1 overall pick in the 1995 NBA Draft. After a few above-average seasons, he turned down an $80 million extension with the Golden State Warriors. He was then traded to Philadelphia, hitting free agency the following season. He signed a one-year, $1.75 million deal with the Minnesota Timberwolves after the 1998 lockout, which was well-below fair market value. He re-signed with Minnesota after the season, signing another one-year deal worth $2.1 million.
You may be wondering: Why is Smith on this list? He was a fine player, but not as impactful as the other names featured. Under normal circumstances, Smith wouldn't be included here. However, Smith qualifies for this list due to the fallout from the attempted transaction with Minnesota. The deal was premeditated, and therefore illegal.
Essentially, Minnesota asked Smith to sign these one-year deals for three-consecutive seasons so they'd have additional cap space. Then, after the three years, the Timberwolves would have his Bird rights and could go over the cap to re-sign him (giving him a deal worth roughly $86 million to pay him back). Ultimately, the NBA found out. Minnesota was fined $3.5 million and had to forfeit its first-round picks for five consecutive seasons (although the team's 2005 first-rounder was returned to them). Smith's contract was voided, Timberwolves owner Glen Taylor was suspended and VP of Basketball Operations Kevin McHale took a leave of absence.
This one set a precedent. If a team tries to circumvent the salary cap, the league takes it very seriously. It's very difficult for the NBA to investigate and prove these kinds of arrangements exist. So, how did they prove that Smith's deal with Minnesota was premeditated? Smith's agents had a messy split that prompted a lawsuit and documents spelling out the illegal arrangement were made public.
"There are 8-to-10 teams that do this all the time," McHale said. "They're just good at it. We're bad."
Had this signing not happened, the Timberwolves probably could've done a better job surrounding Kevin Garnett with a formidable supporting cast in the early 2000s. But more impactful, this trade set a precedent for the NBA in its willingness to punish teams over salary-cap circumvention.
5. LeBron James to the Cleveland Cavaliers, Los Angeles Lakers – 2014, 2019
This probably feels like a cop out, especially since James also holds the top spot in these rankings – but it's not. James' fingerprints are all over modern free agency, from ushering in super-teams to popularizing players recruiting their peers. Each of these signings is significant and unique. James going back to Cleveland in 2014 was huge. It went a long way in repairing his image, completing his return to NBA darling. It also resulted in the city's first sports championship in 50 years. James' return also resulted in the most impressive championship of his career, one in which he led a comeback from a 3-1 series deficit over a 73-win Golden State ensemble – needless to say, James won his third NBA Finals MVP award with Cleveland.
His signing with the Lakers was also monumental. It was the culmination of a long history of James' flirtations with major markets. It, too, resulted in another championship and NBA Finals MVP. And it should result in a major showdown of super-teams, with James' Lakers and Durant's Nets on a collision course for NBA supremacy as soon as this season.
Without these signings, James would be stuck with two championships and two Finals MVP awards, 3-1 wouldn't be a thing and the Warriors might have won four-straight championships (imagine?!). Further, the GOAT debate would be dramatically different, and who knows where James would have played in his prime years?
***
Fans are captivated by free-agent signings for a reason. They regularly influence championships. But they obviously have the potential to be even more impactful, shaping the league's power dynamic for a decade or more with a single stroke of a pen.
In recent years, the best players have been more prone to signing extensions and demanding trades if their team fails to build around them, meaning that these top-tier signings have been happening less frequently. But fear not drama fans, there will always be player movement. After all, there's always someone who wants out of their current situation.