College basketball is great, thanks to both upper and lowerclassmen alike. The NBA Draft has valued youth more and more as a commodity over the past decade, and rightfully so. But while freshmen tend to dominate the top of draft boards, every year there is a handful of seniors that flash the ability to play at the next level.
Throughout the course of this NCAA season, I'll be rolling out a "Senior Spotlight" series, highlighting talented seniors who have the ability to play professional basketball — some in the NBA and some overseas.
In my first edition, I'd like to discuss LSU's Darius Days and Alabama's Keon Ellis.
Darius Days | LSU | Forward
Louisiana Monroe
MIN: 22 PTS: 30 REB: 6 AST: 0 FG: 11-13 3FG: 8-9 FT: 0-0 STL: 0 BLK: 1 TO: 0
Stats vs. Texas State
MIN: 32 PTS: 17 REB: 7 AST: 1 FG: 7-13 3FG: 3-6 FT: 0-0 STL: 0 BLK: 1 TO: 1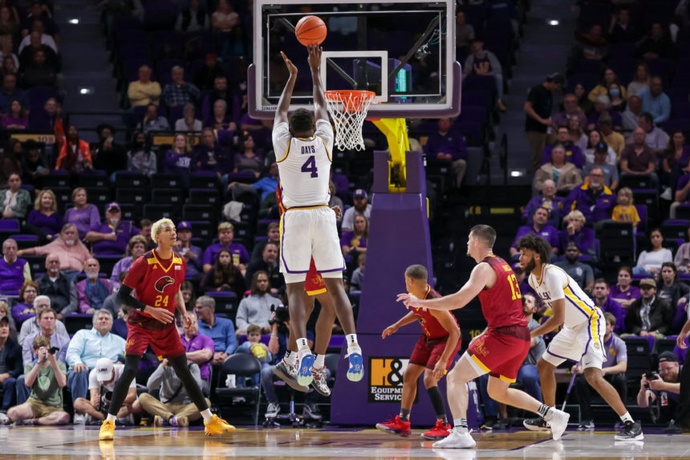 Darius Days tested the NBA Draft waters after averaging 11.6 points and 7.8 rebounds last year, but decided to return to school. At 6-foot-7, he's a bit of a small-ball 4, but has a special combination of power and bounce. As a freshman and sophomore, he really struggled to stretch the floor offensively, but hit 52 of his 130 perimeter attempts as a junior, good for 40%. Days will have an opportunity to shoulder a decent offensive load this season for the Tigers, giving us ample opportunity to see his scoring ability — both inside and as a shooter. He's an adequate defender and tenacious rebounder as well. With continued success as a floor-stretcher on offense, Days has a great opportunity to be a second-round pick in next summer's draft.
Keon Ellis | Alabama | Wing
Stats vs. Louisiana Tech
MIN: 31 PTS: 18 REB: 9 AST: 3 FG: 5-7 3FG: 3-4 FT: 5-5 STL: 3 BLK: 1 TO: 1
Stats vs. South Dakota State
MIN: 35 PTS: 15 REB: 13 AST: 3 FG: 5-10 3FG: 2-5 FT: 3-4 STL: 1 BLK: 0 TO: 0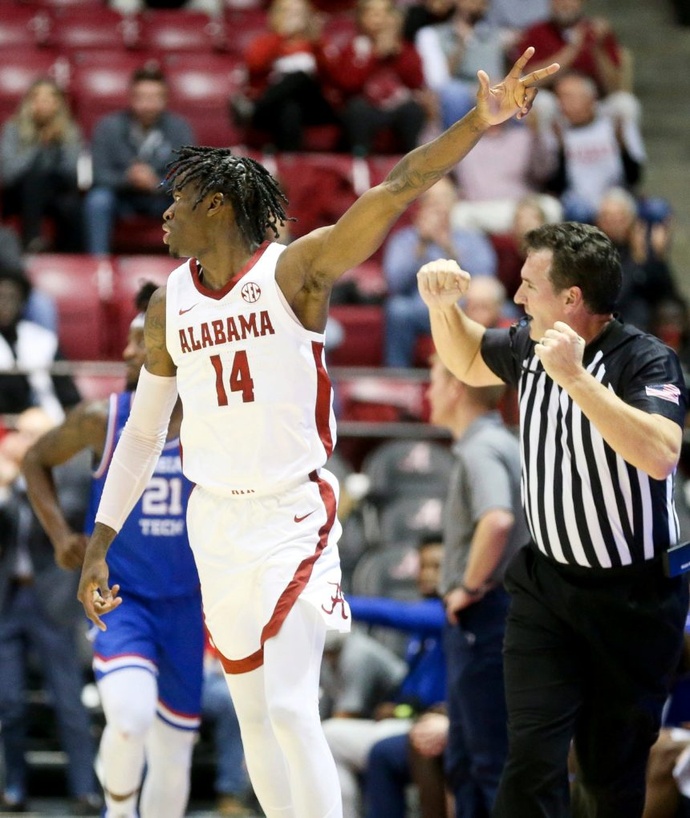 After two seasons at Florida Southwestern State College, Keon Ellis transferred to Alabama as one of the most coveted JUCO prospects in the nation. He had an underwhelming season statistically, but was able to show his athleticism, playmaking and shot-making that could propel him to the next level. He saw only 17.5 minutes of action per contest last year, but should be in for a large increase in usage as a senior. Ellis also has the ability to guard multiple positions thanks to his length, mobility and motor. In the opener against Louisiana Tech, Ellis immediately put the SEC on notice with his shooting and disruptive defense. He'll look to lead the Crimson Tide to an SEC title, and could make a name for himself in the 2022 NBA Draft.