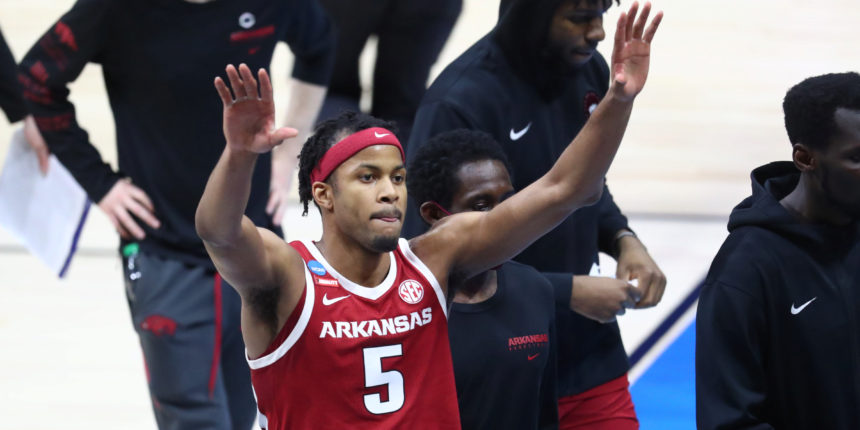 2021 NBA Draft: Warriors pick Moses Moody No. 14
The Golden State Warriors have selected Moses Moody with the No. 14 overall pick in the NBA Draft.
ANALYSIS: Standing 6-foot-6 with a 7-foot wingspan, Moses Moody is one of the best shot-makers in this year's draft. Although he is lacking quickness and overall burst, he is a disciplined and reliable team defender with plus length. He has the ability to impact both ends of the floor, making him a viable option in the first round for teams that want a 3-and-D type of a player.