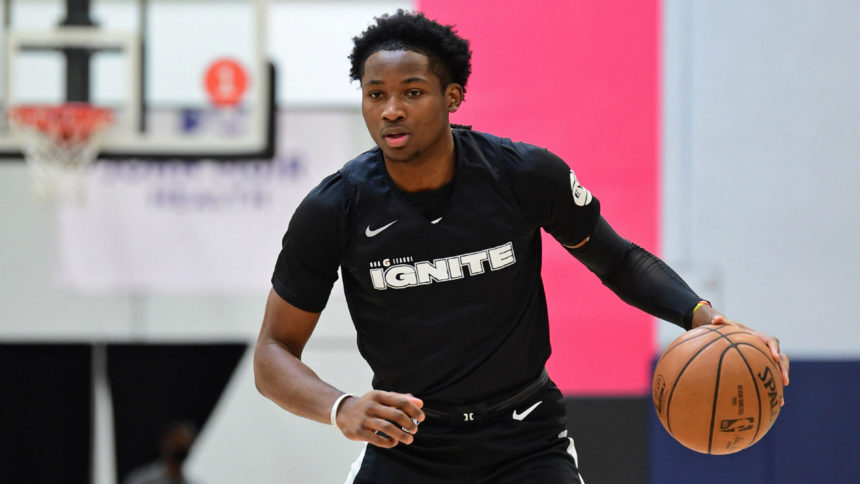 2021 NBA Draft: Warriors pick Jonathan Kuminga No. 7
The Golden State Warriors have selected Jonathan Kuminga with the No. 7 overall pick in the NBA Draft.
ANALYSIS: While he will need to polish his overall game to maximize his potential, Jonathan Kuminga's impressive physique, athleticism, and offensive potential are undeniable. Kuminga's performance this past season for the G League Ignite have given promise that he could become a versatile and effective scoring forward in the NBA.