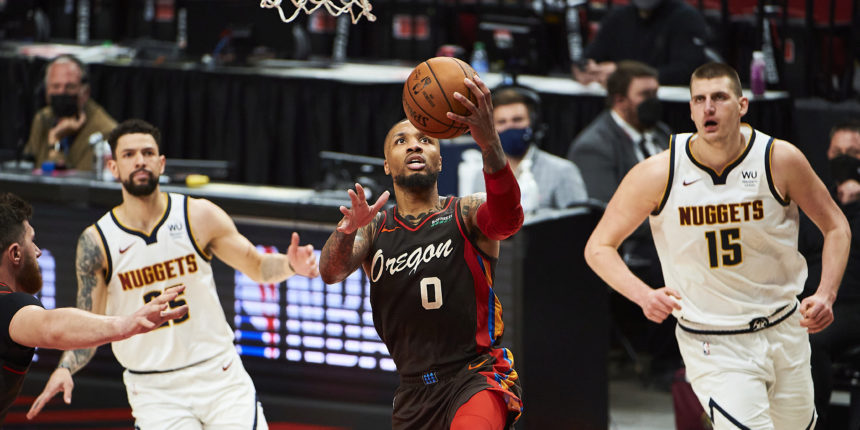 Several teams 'intensely monitoring' Damian Lillard's future with Blazers
Several NBA teams — including the top markets — are intensely monitoring the future of Damian Lillard in Portland for an opening to make trade offers.
Source: Shams Charania/The Athletic
ANALYSIS: Charania and Jason Quick wrote that Lillard preferred Jason Kidd and Chauncey Billups as the lead choices for the Portland Trail Blazers' vacant head coaching position. The Blazers parted ways with Terry Stotts yesterday. Lillard has made no public assertion of an intent to leave Portland, where he has spent his entire career since being drafted sixth overall in 2012.
Lillard added in the article that although he endorses Kidd and Billups, departing from Stotts is still a difficult adjustment.
"He's all I've known in this league as a coach," Lillard said. "In nine years, you have your frustration in competition, but I enjoyed all nine years, and always played to give him the best chance to keep his job."
"I feel down about it, because I'm not much a fan of change," he added. "And every memory of mine in this uniform includes him."