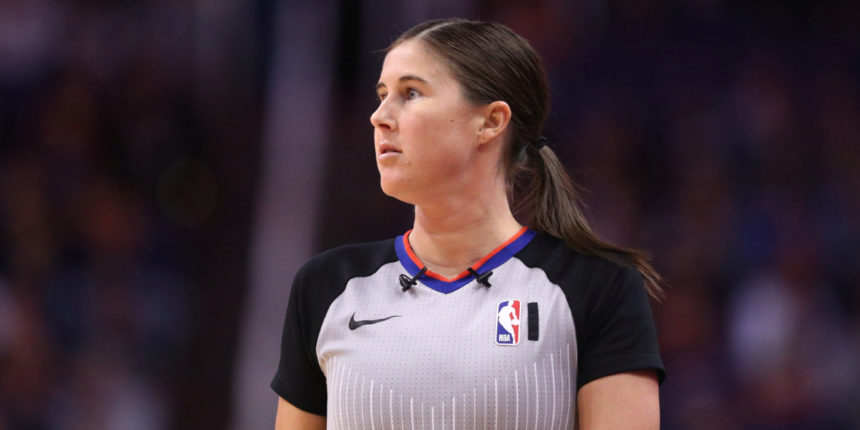 Hornets-Magic make history with first two-woman ref crew
Natalie Sago and Jenna Schroeder made history during Monday night's matchup between the Charlotte Hornets and Orlando Magic. Sago and Schroeder made up two-thirds of the crew assigned to the Charlotte at Orlando game making it the first time in NBA history that two women have been assigned to work a regular-season contest together. Referee Sean Wright was picked to be crew chief, Sago the referee and Schroeder the umpire.
Sago and Schroeder have previous experience working games together as they were part of three-woman crews in the G League, but at the NBA level this was a first. Expect more instances like this going forward as the league will continue to bring on more female referees in the future.