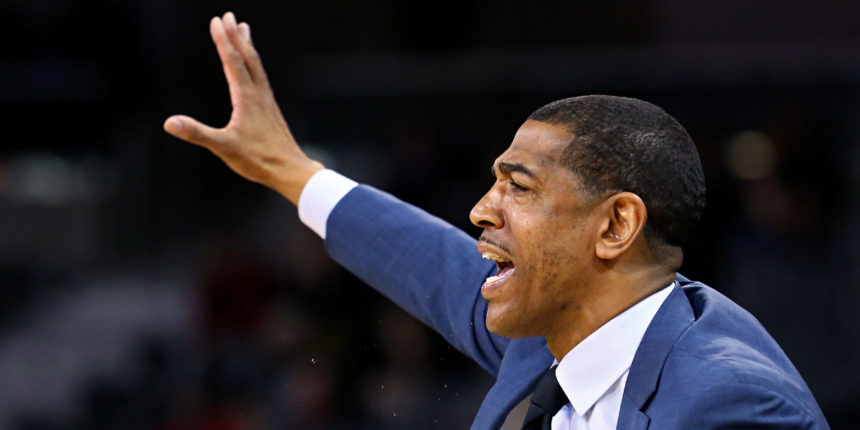 Kevin Ollie named inaugural head coach of Overtime Elite
The Overtime Elite has named 2014 NCAA Champion and former 13-year NBA veteran Kevin Ollie as the program's first head coach, Ollie announced on Monday morning via The Athletic.
Ollie led the Connecticut Huskies to a national championship victory in the 2013-14 season, and spent six seasons with the team before he was let go due to NCAA violations after the 2018 campaign.
Back on the sidelines for the first time in three years, Ollie will be the guiding hand for the top high school players in the world, taking his excellent player development track record with him to the academy.
OTE will feature up to 30 players, all of which will be junior and senior-level high school talents. The participants will be compensated with a $100,000 salary at a minimum, plus bonuses and a share of equity in Overtime. They will also be allowed to earn revenue off their name, image and likeness, as well as direct sponsorships with shoe companies. In addition, educational programs on life skills will be provided, including financial literacy, media training and social justice advocacy.
According to the league's website, Overtime Elite (OTE) is a transformative new sports league that offers the world's most talented young basketball players a better pathway to becoming professional athletes. OTE provides a comprehensive accelerator for elite players' professional careers. The league offers a year-round development program combining world-class coaching, cutting-edge sports science and performance technologies, top-notch facilities, and a rigorous, highly personalized academic program that energizes and enhances each athlete's journey from proficiency to pro for the next generation of athlete empowerment.