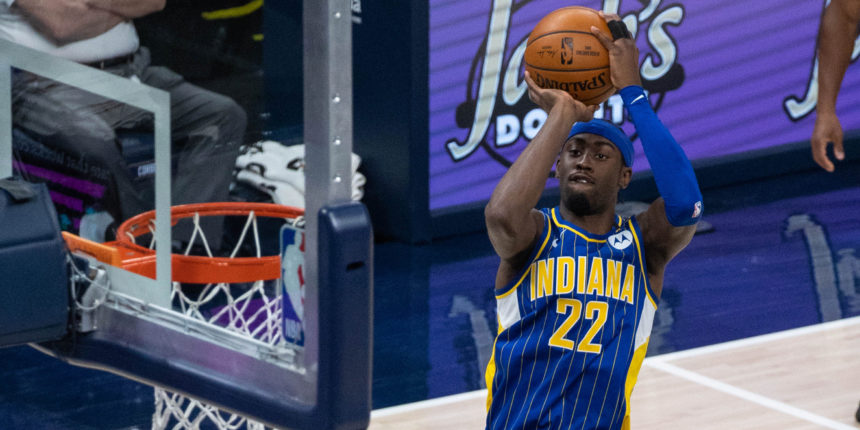 Caris LeVert has stress fracture, still hopeful to play opening night
Pacers guard Caris LeVert has a stress fracture in his back, but there's optimism that it could only be a minor setback and he could return sometime around the start of the season, sources tell ESPN.
Source: Adrian Wojnarowski/ESPN
ANALYSIS: LeVert's unfortunate injury luck continues, though this one hopefully will not have any bearing on his regular season availability. The 27-year-old averaged 20.7 points, 4.9 assists and 4.6 rebounds per game in 35 starts with Indiana last season. He was acquired from Brooklyn in the blockbuster James Harden trade.