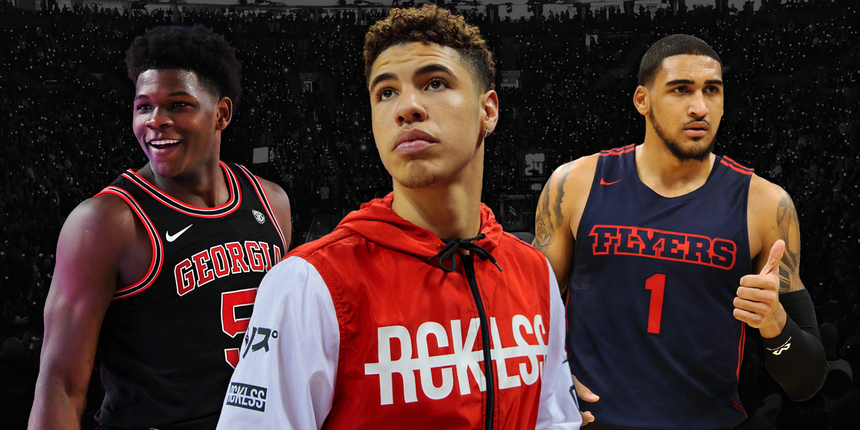 2020 NBA Draft Preview: Top players, possible steals, trade rumors, more
Alex Kennedy is joined by NBA draft expert Matt Babcock of BasketballNews.com and Babcock Hoops. In this 2020 NBA Draft preview, they discuss how COVID-19 has affected the pre-draft process, whether teams will evaluate players differently this year, the top prospects (LaMelo Ball, Anthony Edwards, James Wiseman and Obi Toppin), the biggest sleepers, which teams are looking to make a trade, the most overrated prospects and much more. Time-stamps are below!
:40: Because of the pandemic, this is a unique draft process. What are the main differences between this draft and a typical year?
3:35: Will teams change how they evaluate players since there isn't a normal Combine or in-person workouts? Teams may be play it safe rather than going after high-upside prospects.
8:10: Matt discusses his process and why he doesn't let media hype impact his evaluations.
10:50: The NBA is constantly evolving, which affects how players are valued. How do executives and agents stay on top of this and project where the NBA is heading?
17:00: Matt shares who he has going No. 1 overall and breaks down this year's top prospects.
19:00: The Minnesota Timberwolves are shopping the No. 1 overall pick, but will they receive a great offer? Trading a top pick for a bunch of assets is often easier said than done.
21:10: People describe this as a "weak class" without much star power. If RJ Barrett was in this class, would he be the No. 1 overall pick?
22:25: LaMelo Ball is the biggest name in this draft. Matt and Alex break down his game and some of the concerns about him (such as his attitude).
29:05: Matt shares his favorite prospects in this draft.
34:25: Which teams are looking to trade their pick or move up/down?
36:20: Matt shares his favorite deep sleepers in this class.
37:25: A number of top prospects have skipped college to use the G League's professional path program. Will we see more players take that route to the NBA going forward?