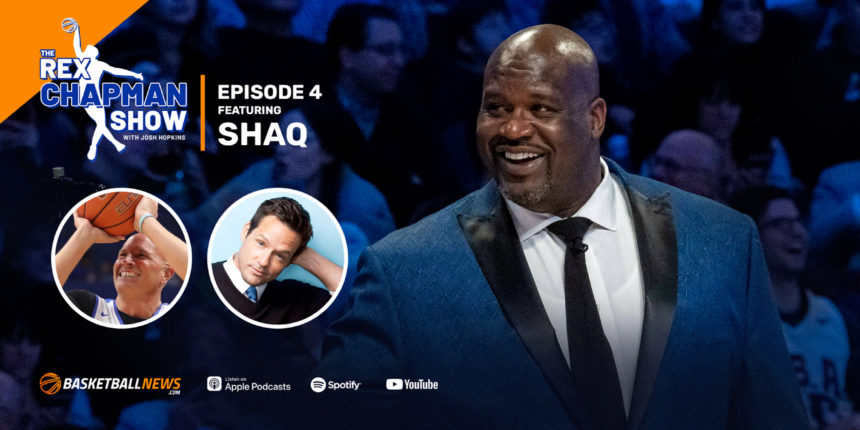 The Rex Chapman Show: Shaq on secret Kobe told him, NBA fighters, today's bigs
On this episode of The Rex Chapman Show, the guys welcome in four-time NBA Champion, 19-year veteran, No. 1 overall pick and Hall-of-Famer, Shaquille O'Neal. Rex and Josh discuss Shaq's military family background, the big man feeling snubbed by high school rankings and how he became so nice. Shaq also let's us in on a secret that Kobe told him after they were done playing, and what his remaining goals are. Time-stamps are below!
01:00​ - How about that March Madness?
08:00 - We've been excited about Shaq for weeks.
12:00 ​- Who the hell beat you in high school?
19:00 ​- How did you stay so focused while being fouled so much?
24:00 ​- Today's game and how you'd fit in it...
32:​00 - Dale Brown's effect on Rex and Shaq
39:00 ​- Kobe tells Shaq a secret after they were teammates
43:00 ​- What else is there to do for Shaq?
50:00 - Shaq's father loved the NBA so much it rubbed off on Shaq.
53:00 - Shaq is smart with his money, but he did waste some!
Be sure to subscribe to "The Rex Chapman Show" on Apple Podcasts, Spotify or wherever you listen to podcasts. Also, leave a rating and review to show your support for the show!